Ham and Cheese Quiche
A brunch staple with a kick!
Sure to be a new brunch favorite! This Ham and Cheese Quiche will get you fired up and ready for the day. Add an extra squeeze or two for some egg-tra heat.
By: Sunena, The Sassy Foodie
Image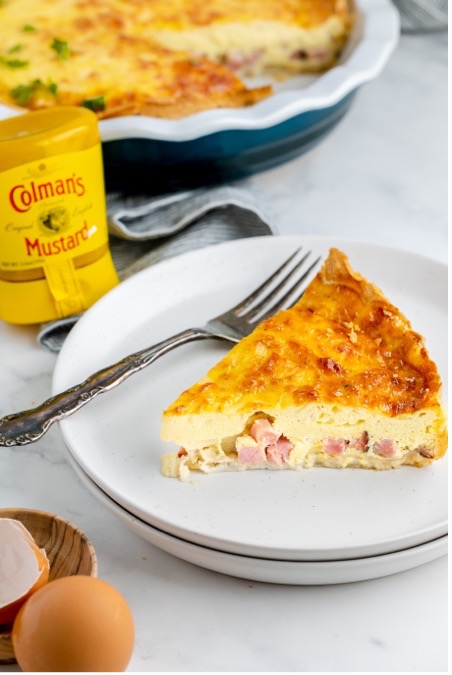 Image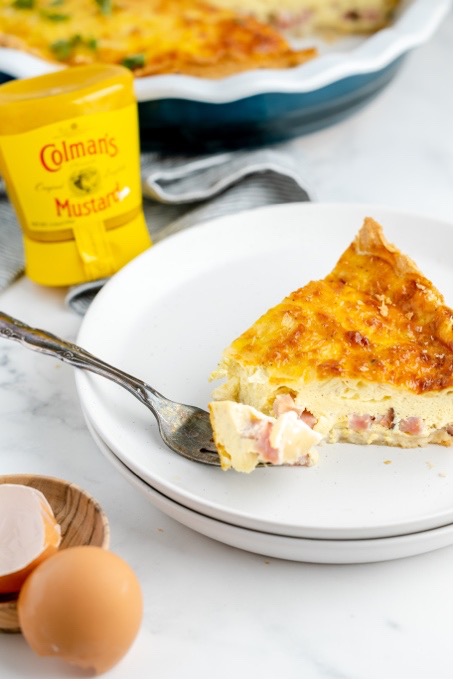 Ingredients
6 eggs
1 ½ cups half and half cream
1 tbsp Colman's Prepared Mustard
1 cup white cheddar, shredded
1 cup cooked ham, diced
¼ tsp nutmeg
¼ tsp garlic powder
9" Pie shell
Directions
Preheat the oven to 350°F.
Crack 8 eggs into a large mixing bowl. Add the half and half cream and whisk together until the eggs and cream are combined well. Add the mustard, garlic powder and nutmeg, and mix well.
Place the prepared pie crust into a 10" pie pan. Add the diced ham, and half of the shredded cheddar cheese to the pie crust. Pour the egg mixture on top, and sprinkle with the remaining cheddar cheese.
Bake the quiche for 30-35 minutes, or until the egg mixture has set and the quiche no longer jiggles in the center.
Let the quiche rest for 10 minutes before slicing and serving. Top with an egg-stra squeeze of Colman's and enjoy!