Bring the Zing Gingerbread
Excuse me, I'll need two pieces… or three.
Gingerbread with an extra kick for those looking to switch up the old-fashioned version... or for those who simply love exceptional flavor.
Image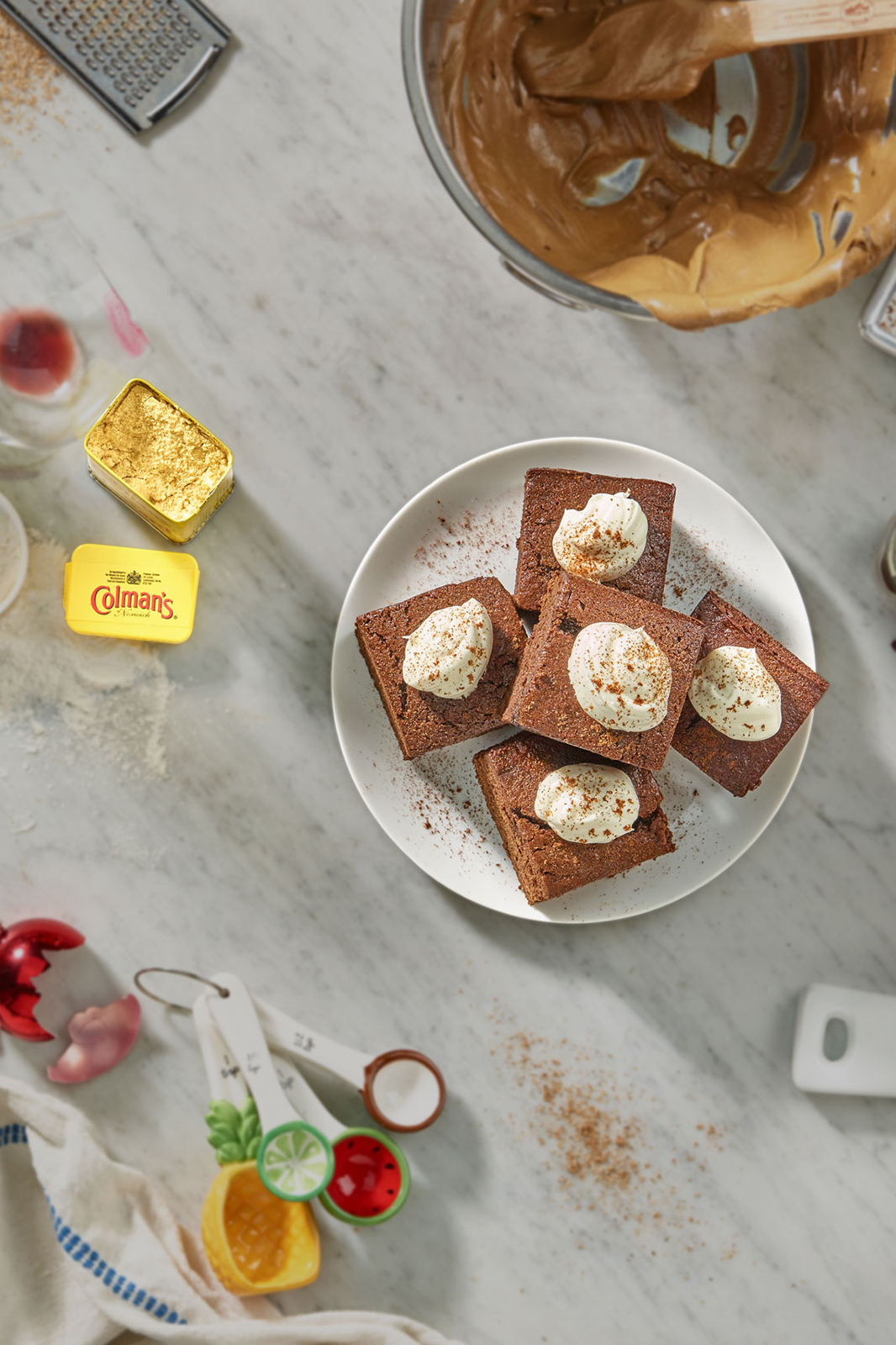 Ingredients
1 stick (1/2 cup) unsalted butter, room temperature
2/3 unsulphured molasses
2/3 cup packed brown sugar
2 large eggs
2 ¼ cups all-purpose flour
1 tsp. baking soda
2 tsp. ground cinnamon
2 tsp. ground ginger
¼ tsp. ground cloves
½ tsp. salt
1 ½ tsp. Colman's Dry Mustard Powder
2/3 cup hot coffee
Directions
Preheat oven to 350°F.
Grease a 9-inch square baking pan.
Using an electric mixer (or good ole' fashion elbow grease), beat together the butter and brown sugar until light and creamy. Beat in the molasses and eggs until well combined.
Reduce speed to low and sift in the flour, baking soda, spices, Colman's Dry Mustard Powder, and salt. Mix until smooth, then add hot coffee and stir until combined.
Pour the batter into the prepared pan and bake until a wooden pick or skewer inserted in center of cake comes out clean, 30 to 40 minutes.
Cool on a rack. Cut into 9 squares.
Top with whipped cream or vanilla ice cream or dust with powdered sugar. Sit back, relax and try not to eat the whole batch.