Colman's Crowd Fave Coleslaw
Watch out burger, this coleslaw can steal the spotlight.
This is no side dish for sallies. This elevated version is making a name for coleslaw at the picnic table this season.
Image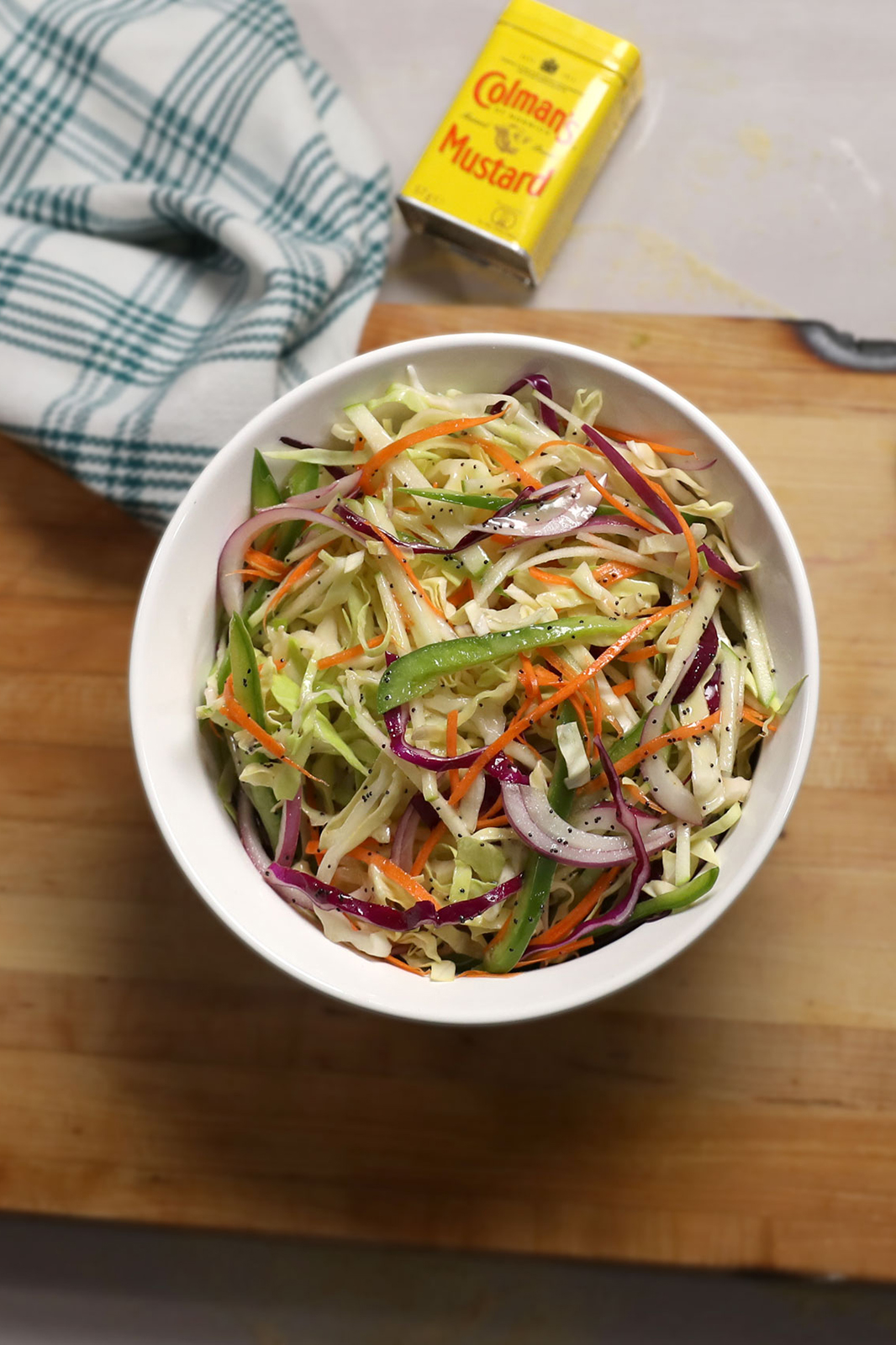 https://youtu.be/2igC8rGD0gU
Ingredients
½ cup distilled white vinegar
6 tbsp. sugar
6 tbsp. vegetable oil
2 ½ tsp. Colman's Dry Mustard Powder
1 tsp. poppy seeds
2 bags cabbage mix
1 small red onion, julienned
1 large green bell pepper, julienned
1 large Granny Smith apple, julienned
Salt and pepper to taste
Directions
In a non-aluminum sauce pan, combine vinegar, sugar, oil. Stir, stir, stir over medium heat until the sugar is dissolved. Remove from heat.
Season with a little salt and pepper and let it cool completely.
In a large bowl, throw in cabbage, red onion, green pepper, and apple. Pour dressing over the mixture and toss until everything is coated nicely.
Sprinkle Colman's Dry Mustard Powder and fold in.
Cover. Refrigerate until cold – give it a few tosses while you wait so nothing settles. About 2 hours. (You can also let it stay overnight in the refrigerator, but leave on counter 1 hour before serving)