Sushi Bowl with Hot Mustard Sauce
Restaurant worthy sushi – at home – in a bowl!
Forget the seaweed wrap; pile cooked rice in a bowl with all your favorite sushi ingredients and a fiery sauce.  
Image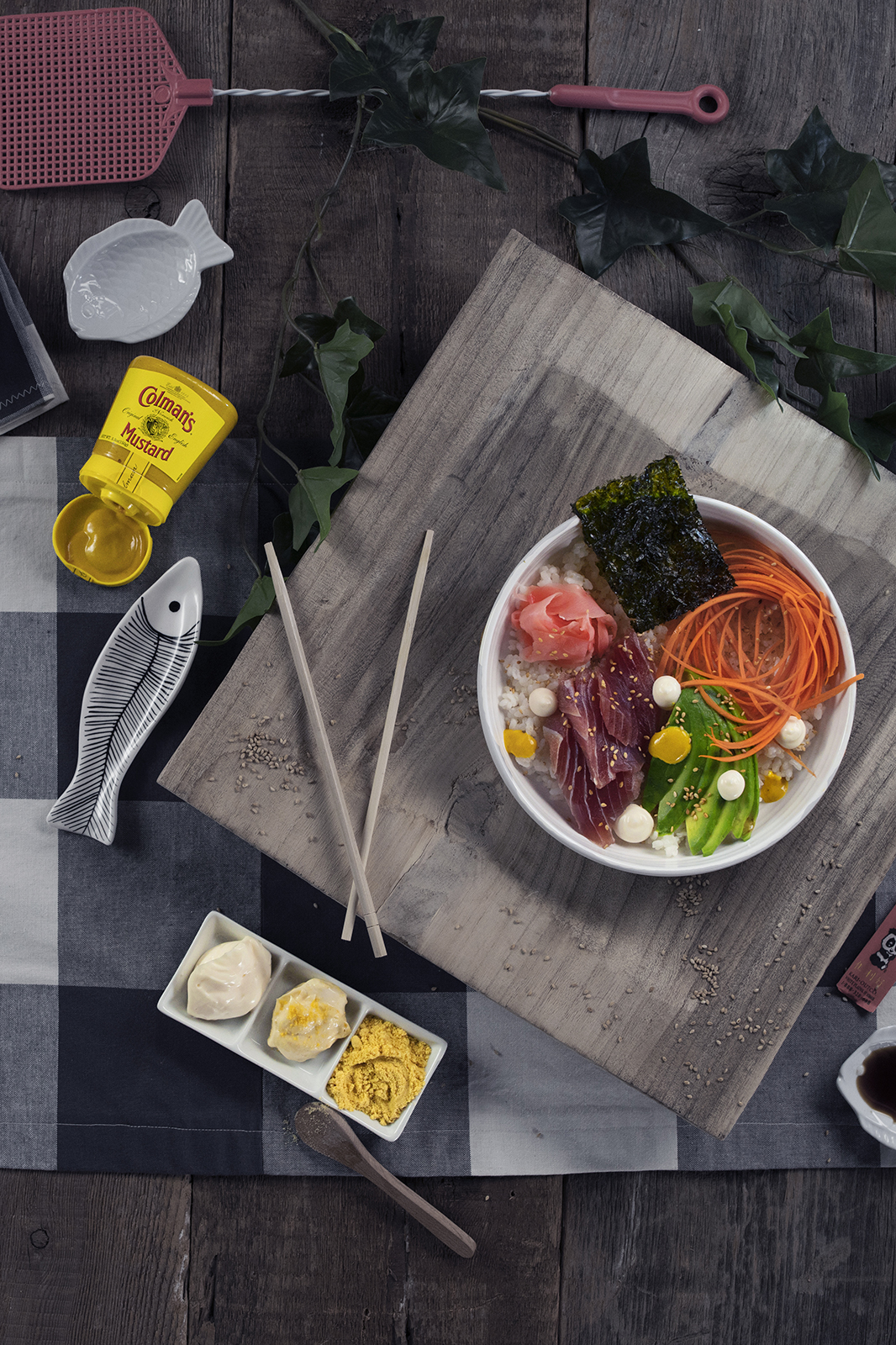 https://youtu.be/aZ8-NP_wDLQ
Ingredients
Rice
1 cup white rice
2 cups water
2 tbsp. rice vinegar
2 tsp. sugar
3/4 tsp. salt

For the Toppings
sliced avocado
julienned carrots
salmon or other protein, coated with Colman's Dry Mustard Powder
seaweed snacks
toasted sesame seeds
pickled ginger
soy sauce
Colman's Prepared Mustard (dipping)
mayonnaise

Directions
Place rice in a fine-mesh sieve and rinse well under cold water.
Place water and rinsed rice in a pot and set over high heat
When water comes to a simmer, cover, turn heat down to low, and cook until rice is tender, about 15–20 minutes. Remove from heat.
While rice is cooking, prep your toppings.
Mix mayo with Colman's Dry Mustard in a bowl.
Put some of the rice in a bowl. Add desired toppings. Enjoy immediately.