Colcannon Croquettes
Fried potatoes with a hint of heat!
Consider this the unofficial food of St. Patrick's Day. Creamy mashed potatoes are combined with cabbage, Colman's, and a little cheese and then FRIED to perfection. Your taste buds will thank you.  
Image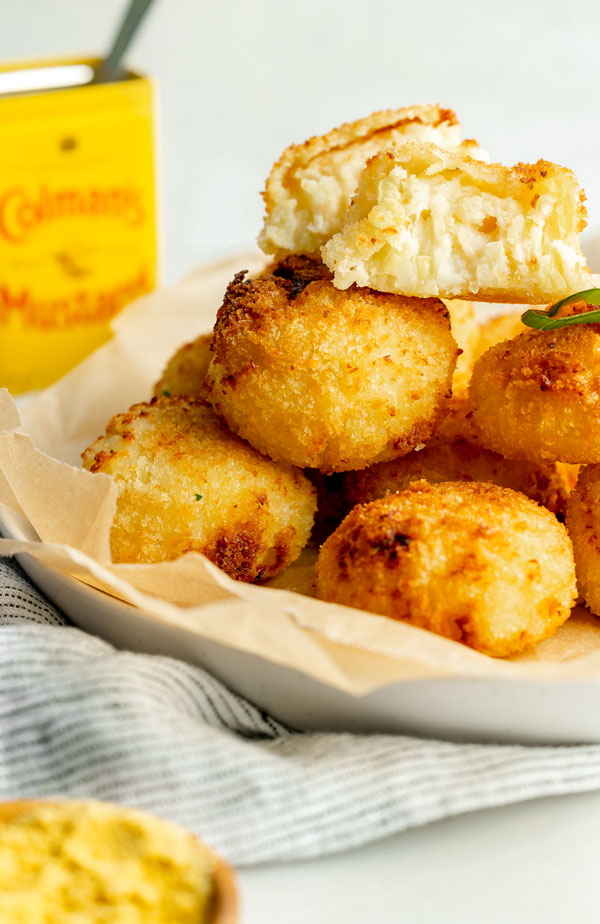 Image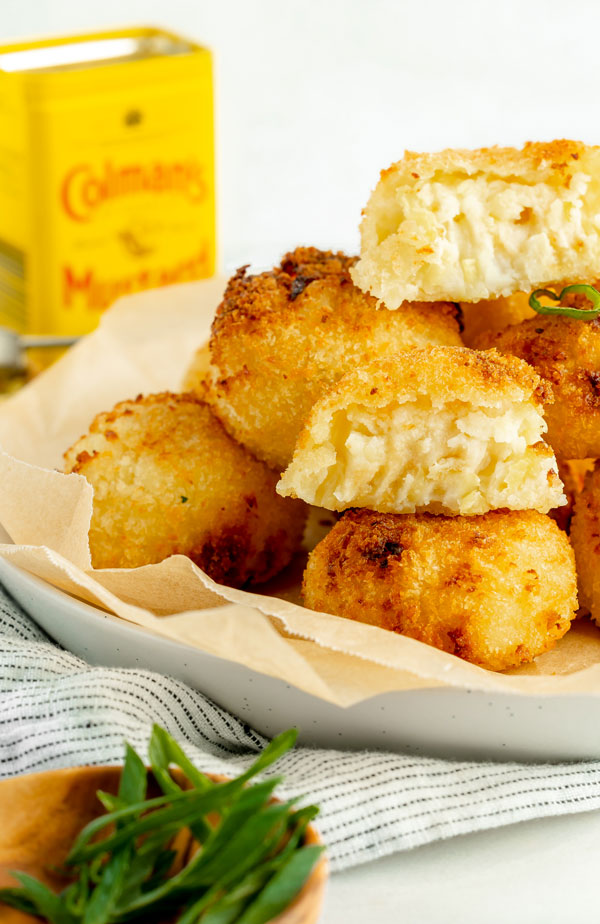 Image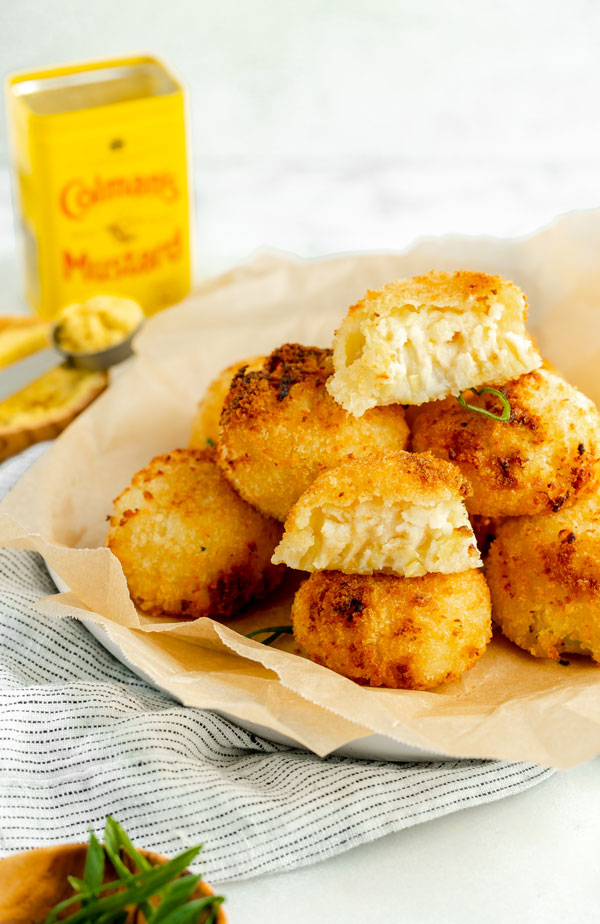 Ingredients
3 Russet Potatoes
1 cup Heavy Cream
¼ cup Butter
1 cup Savoy Cabbage
2 tsp Colmans Dry Mustard
2 tsp + 2 tsp Salt
½ tsp Garlic
½ cup Cheddar cheese
2 Eggs
½ cup All-purpose flour
1 cup Panko breadcrumbs
Directions
Peel and cube russet potatoes into even-sized pieces. Add to a large pot of salted water, and bring to a boil until the potatoes are fork tender. While the potatoes are boiling, heat heavy cream and butter in a saucepan over low heat, or in the microwave for 1 minute.
Drain the potatoes, and add to a large mixing bowl. Using a potato masher, mash the potatoes until there are no large lumps. Add in half the warm cream mixture, and continue to mash to incorporate. Add in the remainder of the cream mixture, and fold in using a rubber spatula or a spoon. Let the potatoes cool for 15 minutes.
While the mashed potatoes are cooling, shred the savoy cabbage. Add to a sieve or a colander, and sprinkle with 2 tsp of sea salt. Let the cabbage sit for 10 minutes to draw out the moisture. After 10 minutes, give the cabbage a light squeeze - do not expect too much water to come out, but the cabbage will be slightly limp in texture.
Add the cabbage to the mashed potatoes, and combine. Season with the remaining 2 tsp of salt, garlic powder, Colman's Dry Mustard, and cheese. Combine well.
Measure out croquette balls with a spoon, and roll between your hands to form smooth, round balls.
Prepare 3 shallow plates or bowls, one with the flour, one with the eggs beaten and one with the panko.
Dredge the croquettes first in flour, then egg, then panko. Repeat for all the croquettes.
To deep fry the croquettes, Add vegetable oil to a pot so that it's at least a couple inches deep and heat it over medium heat. You can test the oil temperature by using the back of a wooden spoon, or by dropping a few flakes of panko. If bubbles appear, the oil is hot enough to fry.
Fry the croquettes in batches of approximately 5 croquettes at a time, until the panko is golden brown. Remove with a slotted spoon, and drain on a paper towel lined baking sheet. Enjoy with your favorite dipping sauce!