On the Bay Crab Cakes
These crab cakes are a real kick in the dish.
No one will ever be upset about a cute little collection of crab cakes (especially ones with exceptional flavor).
Image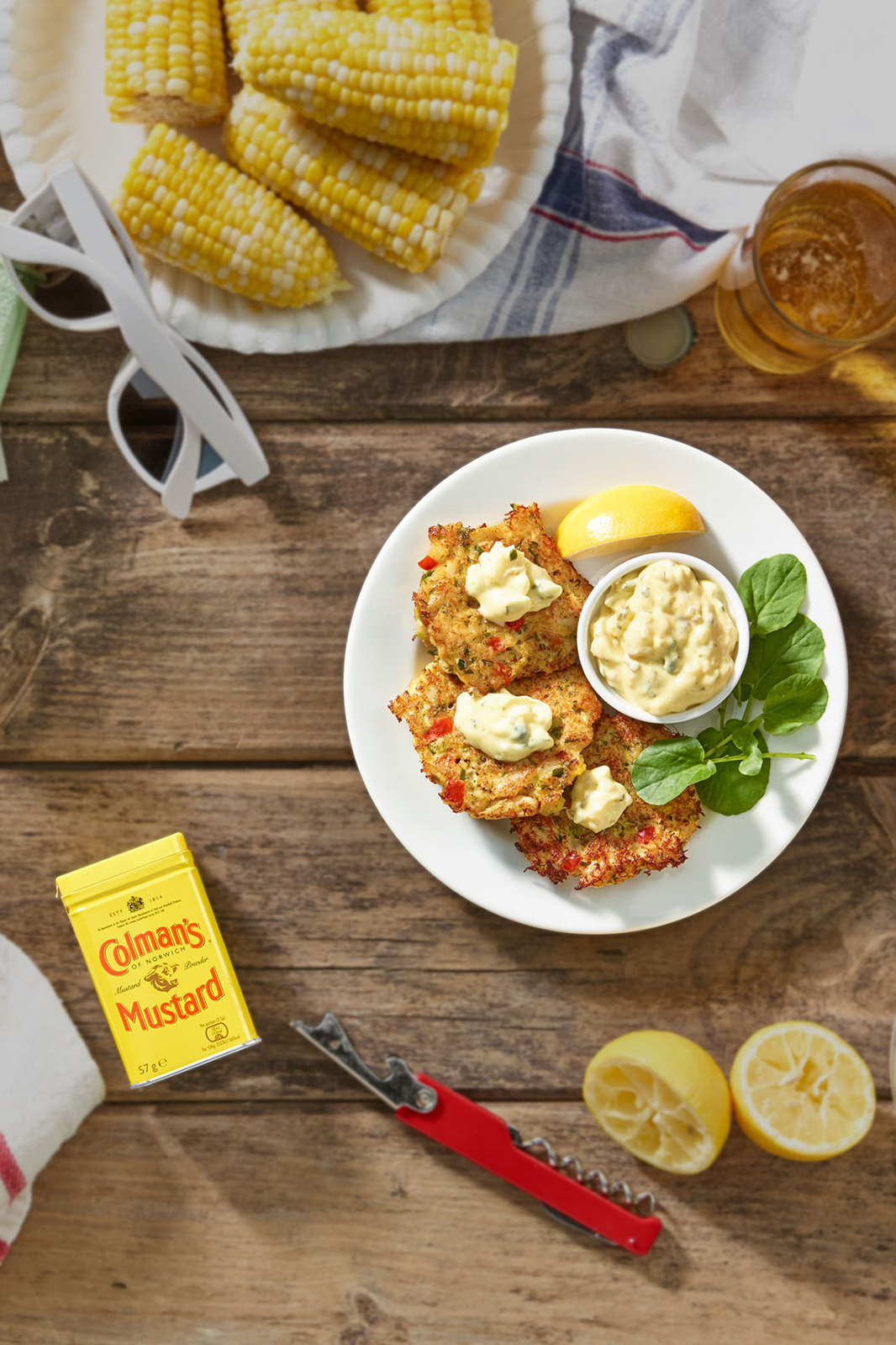 https://www.youtube.com/watch?v=D0ex-r7PzN4
Ingredients
1 lb. Fresh crabmeat, picked over to remove shell
1 cup Fresh, cubed white bread
1 Egg
Tabasco sauce, to taste
1 tsp. Seafood seasoning
½ Diced red bell pepper, sautéed in olive oil
3 tbsp. Fresh celery, finely diced
1 tbsp. Worcestershire sauce
1 tsp. Colman's Dry Mustard Powder
2 tbsp. Fresh lemon juice
2 tsp. Colman's Original Prepared Mustard
2 tbsp. Parsley, chopped
1 tbsp. Dill, chopped
1 tbsp. Shallots, minced
Directions
Combine all ingredients except for crabmeat and bread crumbs.
Gently add in crabmeat and bread crumbs, mix gingerly until incorporated. Do not over mix! This recipe is VERY sensitive.  
Let the mixture chill out for one hour.
When fully chilled, form into 3" x 3" patties (do your best here, no one is perfect) and sauté in olive oil until golden brown.
Garnish, feel proud and serve with Colman's Own Tartar Sauce.
Makes 8 cakes.