Steaming Hot BBQ Ribs
Skip the etiquette with this dish and lick your fingers clean.
Our Steaming Hot BBQ Ribs are tangy, hot & sweet, perfect for those occasions where you don't mind getting your hands a little dirty.
Image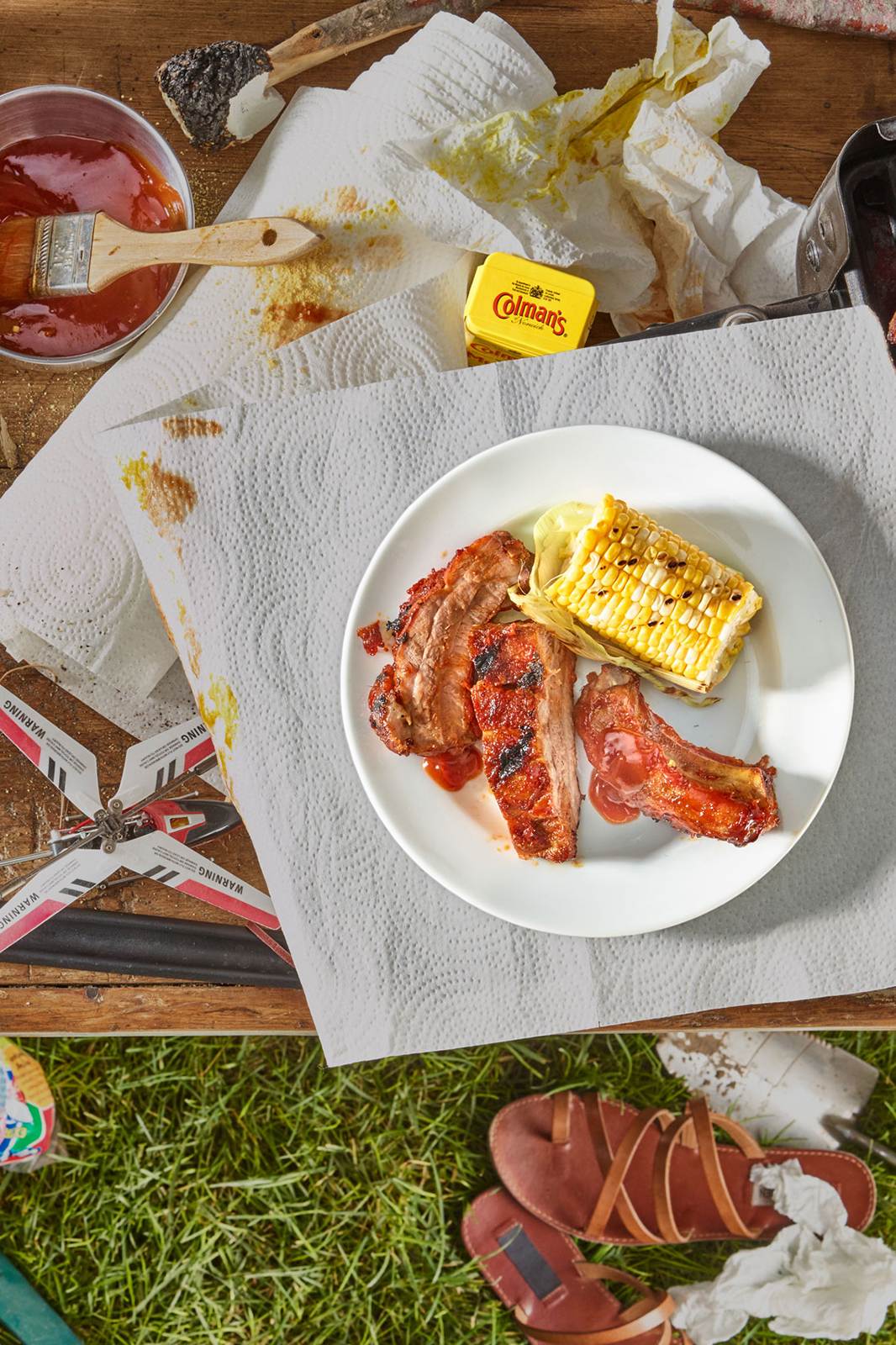 https://www.youtube.com/watch?v=hRKZr2_a7yU
Ingredients
3-4 lbs. baby back ribs
1 tbsp. kosher salt
1 tbsp. ground chili
1 tbsp. paprika (sweet, hot or smoked)
1/2 tsp. freshly ground black pepper
2 tsp. Colman's Dry Mustard Powder
1 tbsp. brown sugar
1 tsp. ground cumin
1 tsp. onion powder
3/4 cup Ketchup
2 tbsp. brown sugar
1 tbsp. apple cider vinegar
2 tsp. Worcestershire sauce
1 tsp. Colman's Original Prepared Mustard
Directions
Preheat oven to 250°F.
Pat the ribs dry with paper towels then using a knife (careful now!), remove the thin membrane (ew) attached to the underside of the ribs. Cut the rack (or racks) of ribs into two pieces of roughly the same size.
Combine all the dry seasonings to make the rub. (i.e. Take your ribs to dinner because you're gettin' to 1st base tonight - lol!) Using your hands, season all sides of the ribs with it.
Place the ribs on a sheet of tin foil, then fold and wrap the foil to create a sealed packet. Place on a baking sheet on the center rack in the oven.
Bake for approximately 2 1/2 - 3 hours or until fork tender.
Meanwhile in a mixing bowl whisk together the ketchup, brown sugar, apple cider vinegar, Worcestershire sauce and Colman's Prepared Mustard to make the sauce.
Raise the oven temperature to 375°F, remove the ribs from oven and drain any grease from packet.
Place the ribs on a foil lined rimmed baking sheet meaty side up, slather with the sauce and return to the oven and bake un-covered for an additional 30 minutes or until sticky and glazed. Cheers to you!