Honey Mustard Brussels Sprouts
Oh hun, these aren't your boring Brussels sprouts.
Hot tip: everyone will eat their vegetables if they are caramelized to perfection and tossed in a tangy sauce like these this.
Image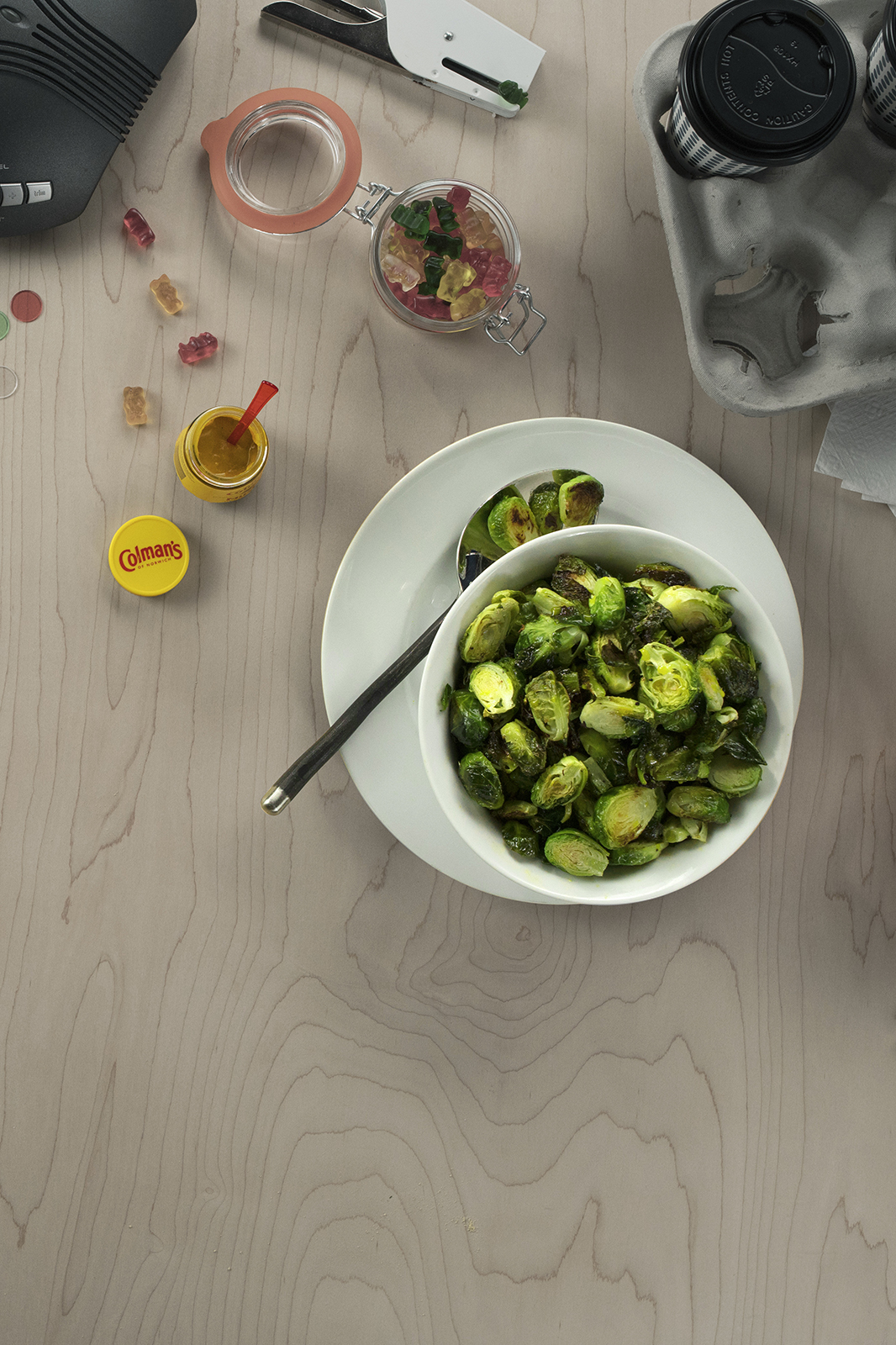 https://youtu.be/05fvCIl7ljw
Ingredients
3 pounds Brussels sprouts, trimmed and halved through the stem
1/4 cup olive oil
1 tsp. kosher salt
1/4 tsp. freshly ground black pepper
2 tbsp. apple cider vinegar
2 tbsp. honey
2 tbsp. Colman's Prepared Mustard
2 tsp. tamari or soy sauce
Directions
Arrange 2 racks to divide the oven into thirds. Preheat oven to 425 degrees F. Line two baking sheets with parchment paper and set aside.

Divide Brussels sprouts between the two baking sheets. Drizzle each with half of the olive oil and season to taste with salt and pepper.
Transfer to the oven and cook, stirring once and rotating pans during the cooking until golden brown in parts and caramelized, about 20 to 30 minutes.
Meanwhile, whisk the vinegar, honey, Colman's Prepared Mustard, and tamari or soy sauce together in a small bowl.
When the Brussels sprouts are ready, remove the baking sheets from the oven, pour the glaze over the two sheets and toss to coat, return to the oven and roast two to three more minutes for the glaze to cook and coat the sprouts.
Serve warm or at room temperature.