Prime Rib Roast with Spiced Crust
Mouthwatering and tender, this prime rib roast will knock your socks off.
No nonsense. Lots of flavor. Simple spices mixed with Colman's Dry Mustard Powder provides a dry rub mixture that is exceptionally different without spending hours at the market.
Image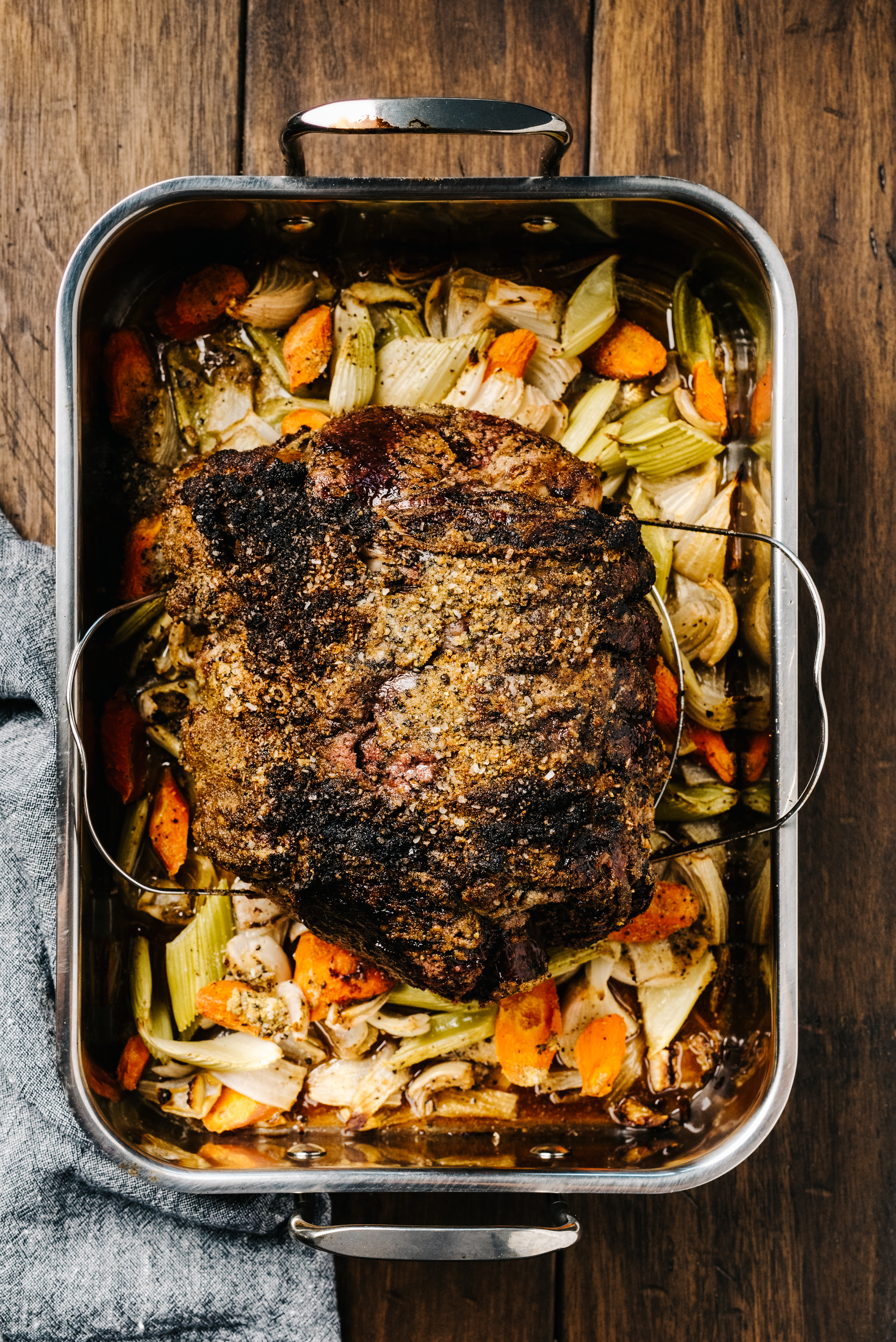 Image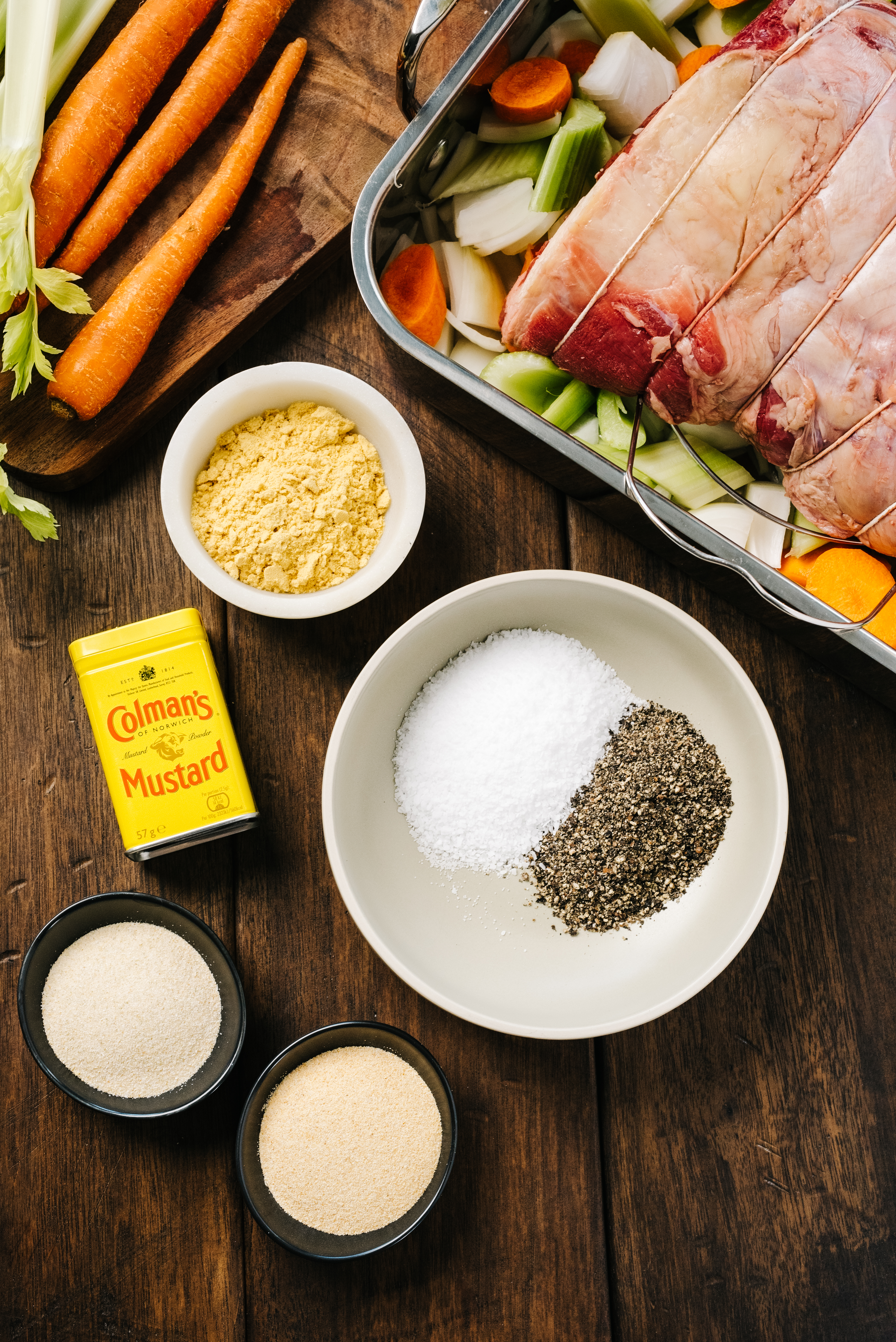 Image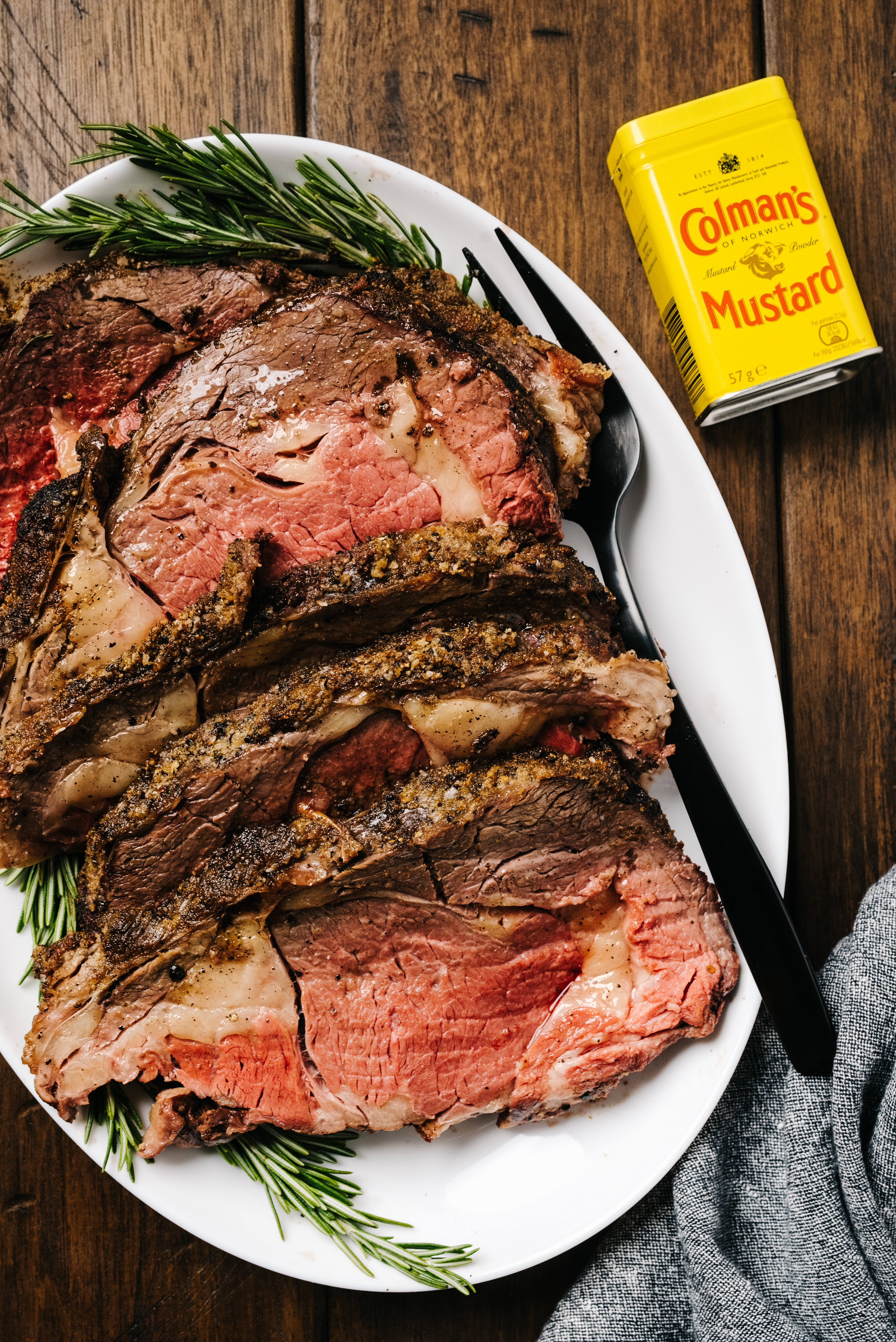 Ingredients
One 6-7 lbs Ribeye Roast
2 large Vidalia onions - peeled, trimmed, diced
1 bunch of celery - cleaned, trimmed, diced
2-3 carrots – peeled, trimmed, diced
Rub Ingredients*
½ Cup Coarse Kosher Salt
⅓ Cup Ground Black Pepper
¼ Cup Colman's Dry Mustard Powder
¼ Cup Garlic Powder
¼ Cup Onion Powder
*you will likely have extra to use another time!
Directions
Remove the roast from the fridge one hour before you start roasting (and about three hours before you will get hangry). This will allow the roast to come to room temperature for more even cooking.
Mix all rub ingredients thoroughly and liberally rub all over the meat with the seasoning mix. No need to be coy.
Preheat oven to 500°F.
In a large roasting pan place the largely diced onions, celery, and carrots in an even layer on the bottom of the pan. Place the seasoned (and room temperature) roast on top.
Cook the roast in the preheated oven for 30 min. After a half hour turn down the temperature of the oven to 250°F. ** Do not open the door - it will release the heat from the oven and throw off the timing and we don't want that!
Cook 1 hour at 250°F. After the first hour check the internal temperature of the roast (now you can open the oven). You will want a temperature of around 125°F. If it's below, allow to cook longer. (After the temperature of the roast hits 100°F it will rise about 1 degree about every 5-10 min in the oven.)
When you reach an internal temperature of 125°F remove roast from the oven and allow to rest. Rest uncovered for about 30-35 min.
Cut the ties, slice and serve.
Serve with a side of Colman's Prepared Mustard Jar or Squeezy if you want a bit more heat.