Green Chili Pork Nachos with Mustard Spiced Cheese
Colman's spiked cheese sauce takes your nacho game to the next level!
Looking for an exceptionally different game day snack? You've come to the right place! Green chili pork + Colman's + cheese = tastebud touchdown.
Image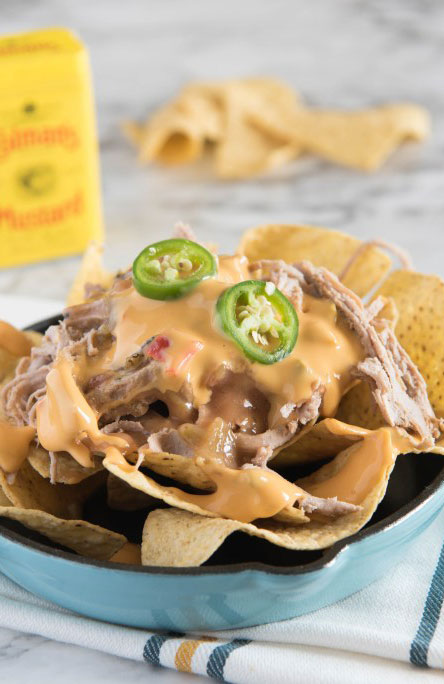 Image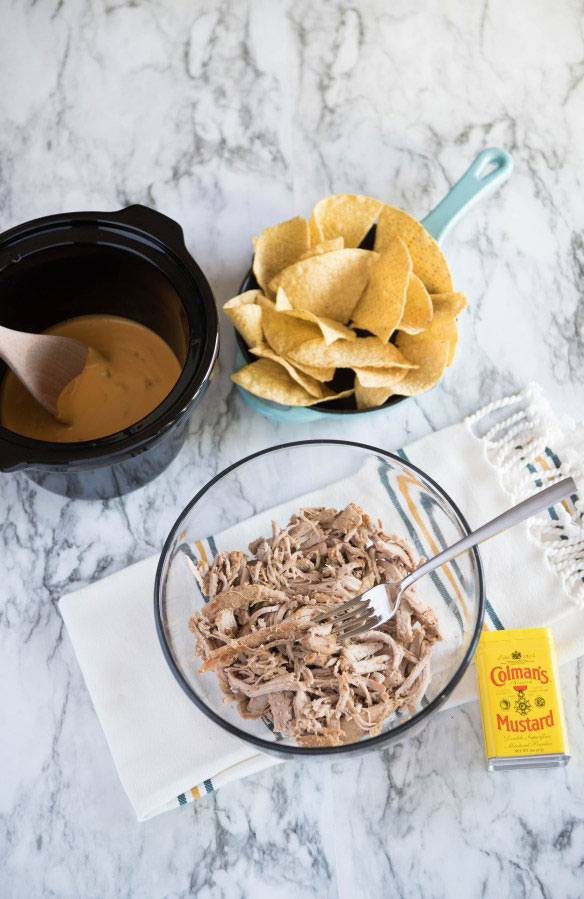 Ingredients
Green Chili Pork
1 lbs Pork Tenderloin
1 tsp salt
1/2 tsp pepper
1/2 tsp cumin powder
2 tsp garlic powder
1/2 can Green Chili Salsa


Mustard Spiced Cheese
1 lb cheddar cheese
1/2 TBSP Colman's Dry Mustard


Nachos
1 bag tortilla chips
Directions
Put all the ingredients for the Green Chili Pork in a bag and let them marinate overnight. After the Pork tenderloin is marinated, cook it in the Instant Pot for 30 minutes in the pressure cook mode. Let the pressure release on its own. Use a fork to take the pork loin apart and shred it. Reserve.
Melt the cheddar cheese in a crockpot or oven top, add a 1/2 TBSP of Colman's Dry Mustard and let it simmer.
Make a bed of nachos and put the shredded pork in the center, use the other half can of green chili salsa to cover the pork, add the cheese salsa on top and garnish with jalapeno slices.
Enjoy!