Tangy Grilled Fruit Sauce
Your daily serving of fruit only, more grill-icious.
Fruit is fruit until its grilled and then there's no going back. Adding our unique, flavorful grilling sauce really takes it to another level.
Image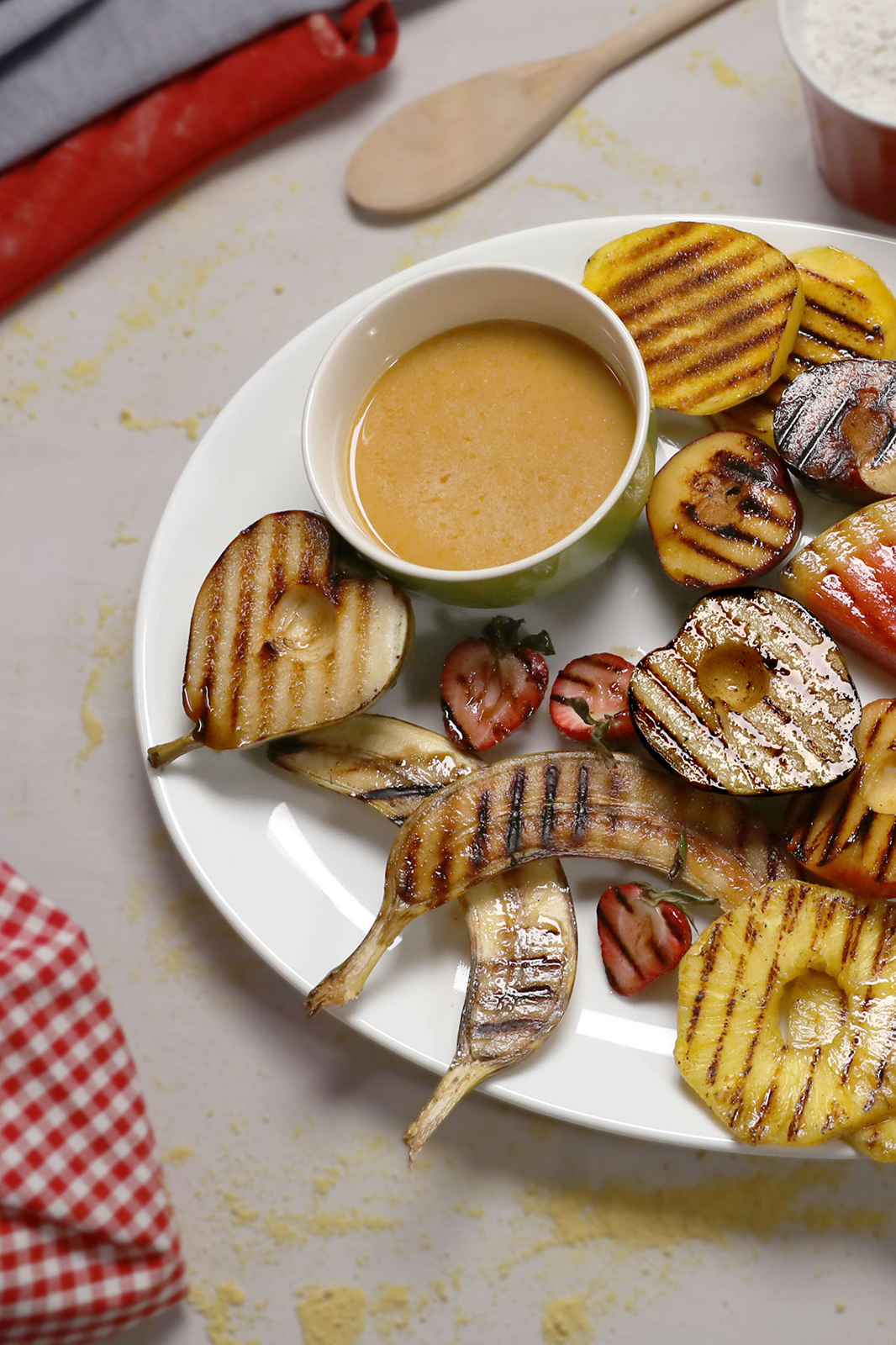 https://youtu.be/jUDBFp3hPLI
Ingredients
1 tsp. flour
1 tbsp. cold water
1 tbsp. Colman's Dry Mustard Powder
½ tsp. sugar
¼ tsp. white vinegar
½ tsp. salt
½ tsp. fresh orange zest
1 tbsp. fresh squeezed orange juice
1 tbsp. caramel sauce
¼ tsp. salt

Directions
Preheat grill to medium heat.
Make the sauce by mixing all ingredients together. Set aside.
Cut up some fruit – big enough to not fall through the grill grate because, you know, that's a hazard.
Place fruit on the grill, cut side down – 5 minutes or until fruit is slightly soft and well-marked.
Move to indirect heat and continue to cook to the desired softness. Remove from the heat and set aside to cool a bit.
Brush the fruit with the good stuff: SAUCE.
Slice the fruit for more sharing. This isn't fruit salad, so keep each kind in separate bowl.
Grab a cocktail and let the fruit stand at room temperature for 30 minutes before serving to allow flavors to really amplify.