Spicy Thai Chopped Salad
For when you're feeling like something exceptionally different.
Fresh Thai chilies mixed with Colman's Prepared Mustard for a quick, healthy dinner with a kick!
Image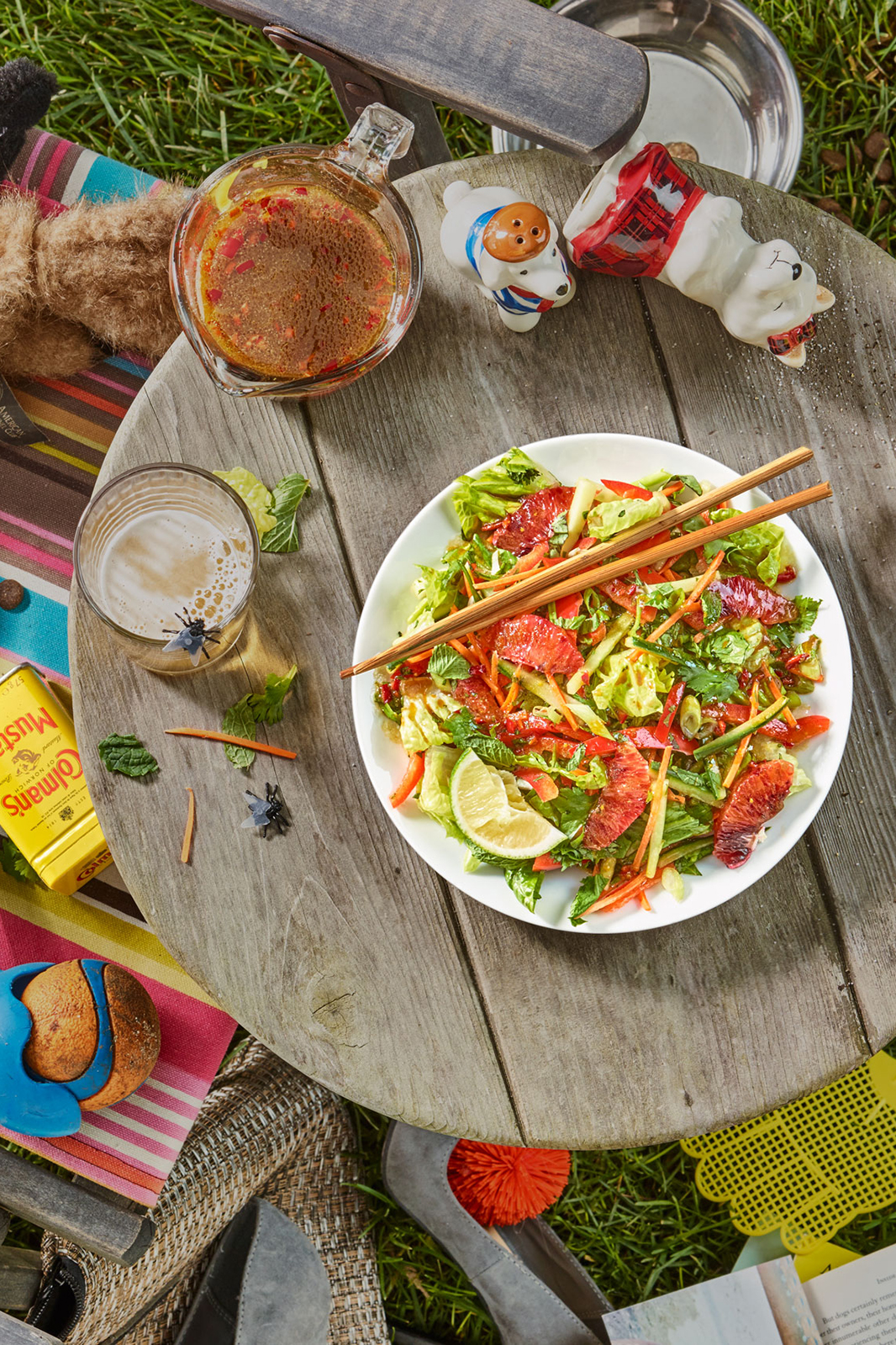 Ingredients
Dressing Ingredients:
¼ cup grapeseed oil (or any flavorless oil)
¼ cup lime juice
zest of 1 lime
4 tbsp. Colman's Prepared Mustard
4 tbsp. rice vinegar
3 tbsp. soy sauce
3 tbsp. sugar
3 tbsp. fish sauce
1 tbsp. water
1 fresh Thai chili, finely sliced (or to taste)
Salad Ingredients:
1 head romaine lettuce, chopped into bite-size pieces
1 bunch fresh cilantro, roughly chopped
½ cup mint, chopped
½ cup Thai basil, chopped
3 scallions, chopped
3 carrots, cut into thin matchsticks
1 red bell pepper, cut into thin matchsticks
2 English cucumbers, cut into thin matchsticks
2 blood oranges
Directions
Whisk all dressing ingredients together in a small bowl. When adding the Thai chili, start with a small amount, add more depending on how much heat you can handle.
Note: Do not, we repeat, do not touch your eyes after handling the seeds! Unless you want to walk around with red puffy eyes, which we don't think you do. Let's just say that this happened once to a certain hot mess who's name we will not mention...so take our word for it!
Using a sharp knife, peel the blood oranges. Do your best to cut the oranges into segments. Squeeze out the juices. Pour orange juice into the dressing and reserve the blood orange segments.
Toss all salad ingredients together and drizzle with the dressing just before serving.
Sprinkle with additional herbs and a fresh squeeze of lime juice.