Hot Rueben Dip
They say everything is better in dip form. They're not wrong.
Everything you love about a traditional Rueben but in a dip...with more cheese. Perfect for St. Paddy's Day celebrations, backyard BBQs, and game nights. Pair with your favorite dipping device for the perfect bite every time.  
Author: Colman's in collaboration with The Sassy Foodie 
Image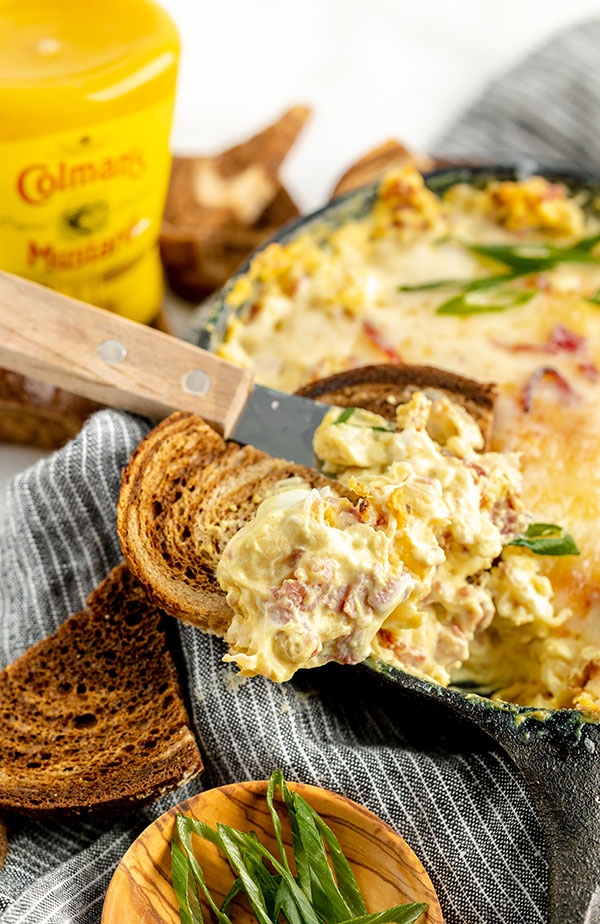 Image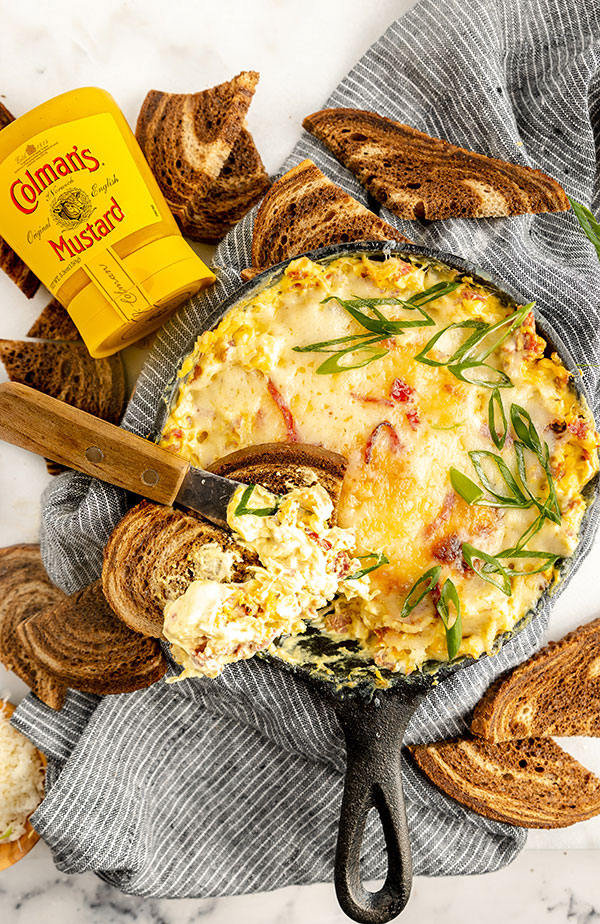 Ingredients
1 brick Cream cheese, softened
1 cup Sour cream
1 cup Corned beef, chopped
½ cup Sauerkraut, drained
2 tbsp Colmans Squeezy Mustard
1 tbsp Ketchup
1 cup Swiss cheese, shredded
Rye toast to serve
Directions
Preheat the oven to 375°F.
To a large mixing bowl, add the softened cream cheese, sour cream, corned beef, sauerkraut, ketchup, and Colmans Squeezy Mustard. Mix everything until combined well.
Transfer the mixed dip to a 7.5" x 6" baking dish, or a small cast iron skillet if you prefer. Top with the shredded swiss cheese, and bake for 15-20 minutes. Broil for 2 minutes on HI to brown the cheese.
Serve the dip with toasted marble rye bread cut into triangles, or your favorite crackers.