Candy Turtles
Dare we say this recipe is an indulgent, guilt-free treat? We must(ard).
Deliciously unique homemade candy turtles that are paleo, low glycemic, vegan, dairy free, and gluten free! Perfect for the holidays, parties, or a Friday night.
Author: @thetoastedpinenut
Image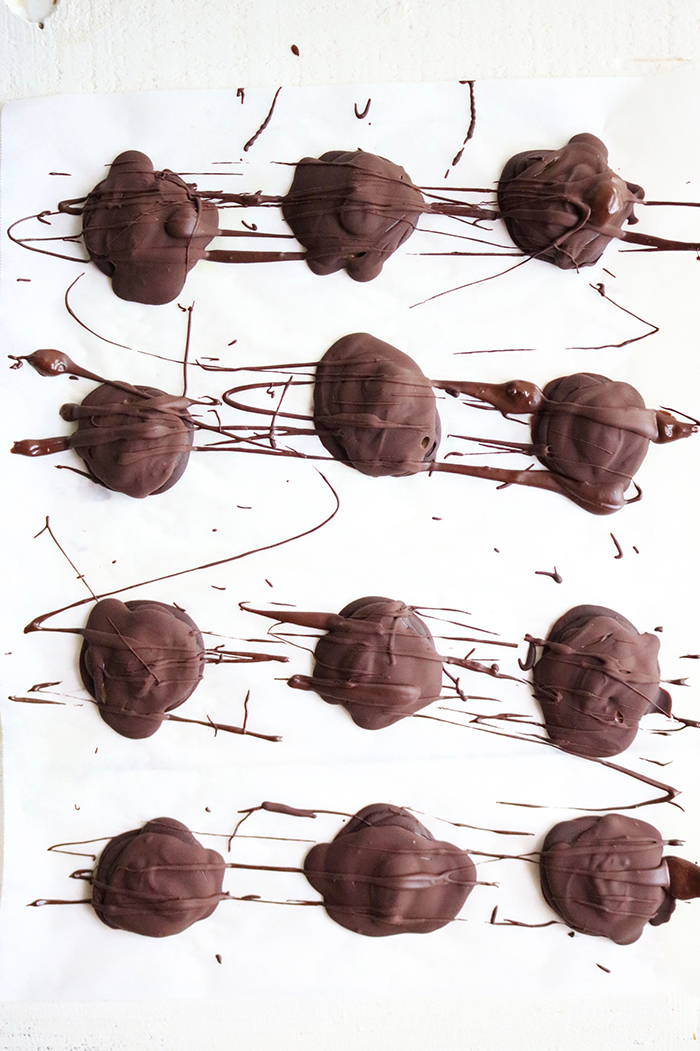 Image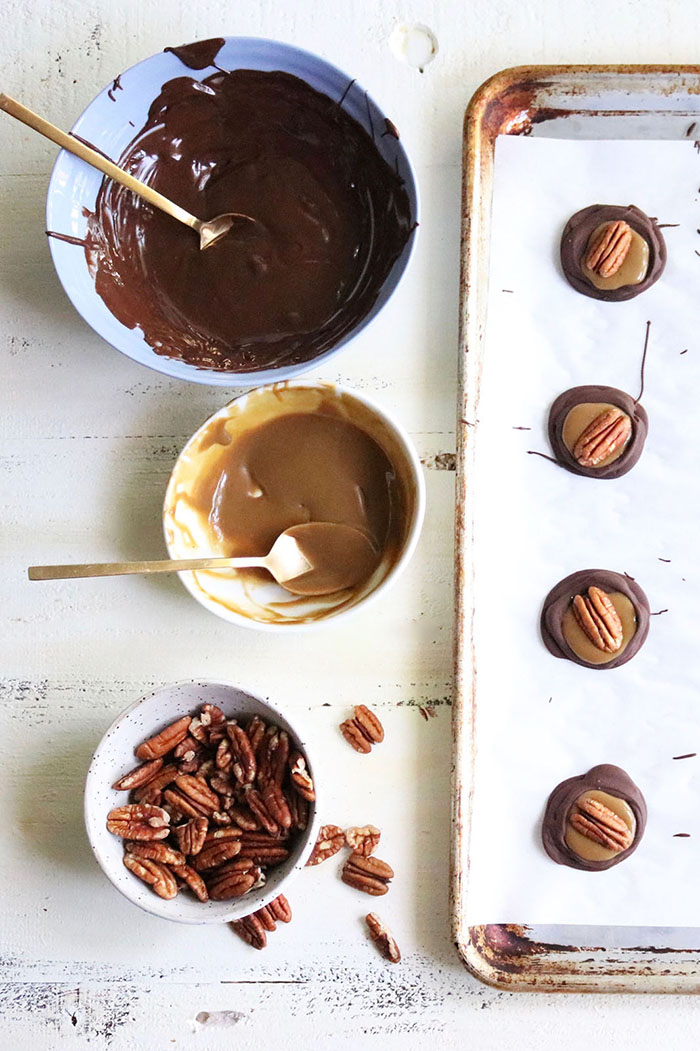 Image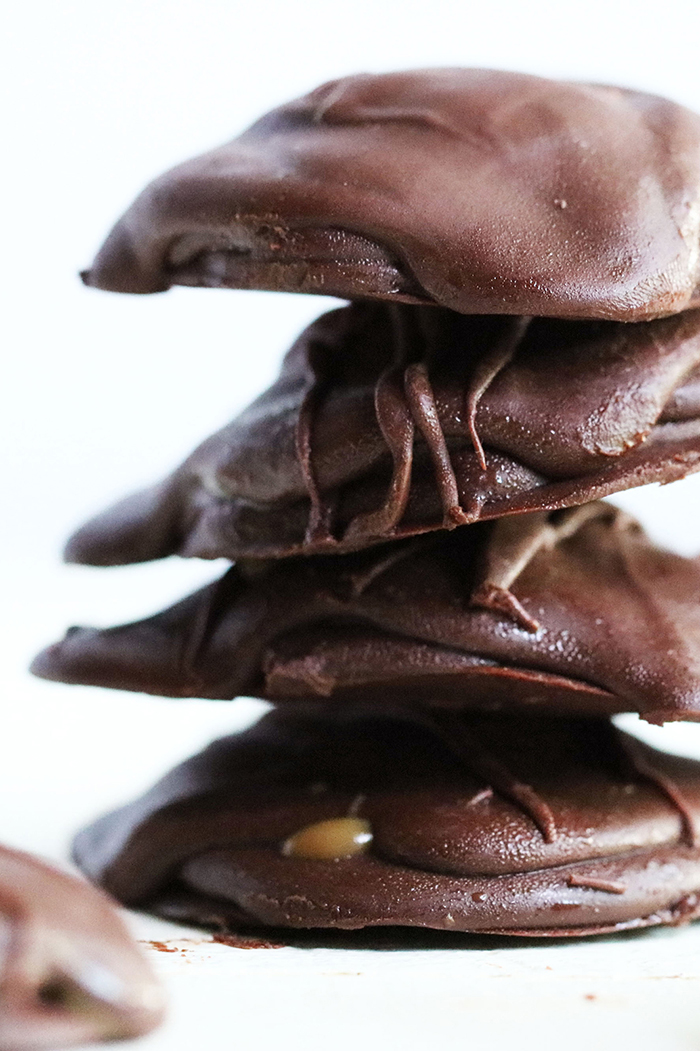 Ingredients
11 oz. coconut cream
½ cup coconut sugar
1 teaspoon vanilla
¼ teaspoon sea salt
¼ teaspoon Colman's Dry Mustard OR 3 teaspoons Colman's Prepared Mustard
¼ teaspoon cinnamon
Couple pinches of chili powder
1 cup 60% cacao dark chocolate chips
1 tablespoon refined coconut oil
12 raw whole pecans
Directions
Pour the coconut cream and coconut sugar in a saucepan over medium heat.
Whisk frequently until it thickens, about 10 – 15 minutes.
Once it's thickened, reduce the heat to low and add the vanilla, sea salt, Colman's Mustard, cinnamon, and chili powder.
Once nice and combined, remove from heat and allow it to come to room temperature, Stirring occasionally.
Once cool, place in an airtight container in the fridge for 3+ hours. If you can leave the caramel for 12 – 24 hours, even better!
Make the turtles: heat the chocolate chips for a minute in the microwave.
Add the coconut oil and continue to stir until the chocolate is smooth and creamy.
On a baking sheet lined with parchment paper, make 12 chocolate circles about 3 inches in diameter.
Pop in the freezer for a couple minutes for the chocolate to harden.
Use a spoon to outline the chocolate circles and place it in the freezer to harden for a minute. This "outline" will create a nice wall so that the caramel won't pour out the sides.
Repeat the outline one more time and place it in the freezer to harden for a minute.
Add a scoop of caramel to the center of the chocolate.
Top with a pecan.
Spoon the chocolate onto the top to cover the caramel and pecan.
Place it in the freezer for another minute or two to set the top chocolate.