Creamy Mustard Twice Baked Potatoes
Colman's Mustard steps in as the smashing, secret ingredient to heat up your baked potatoes.
Image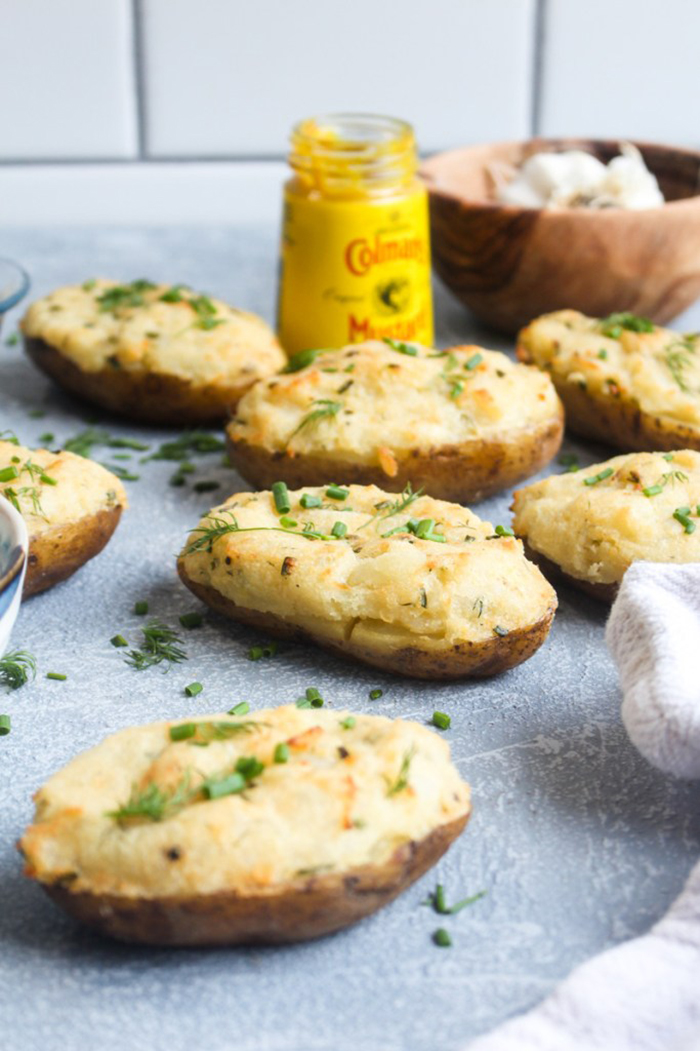 Image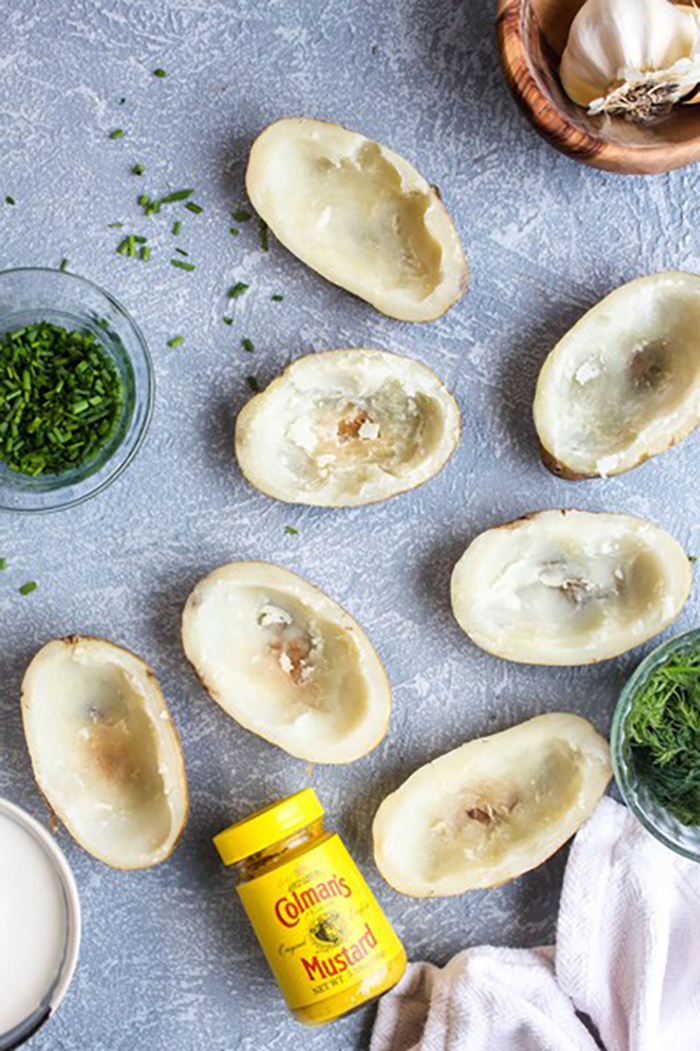 Image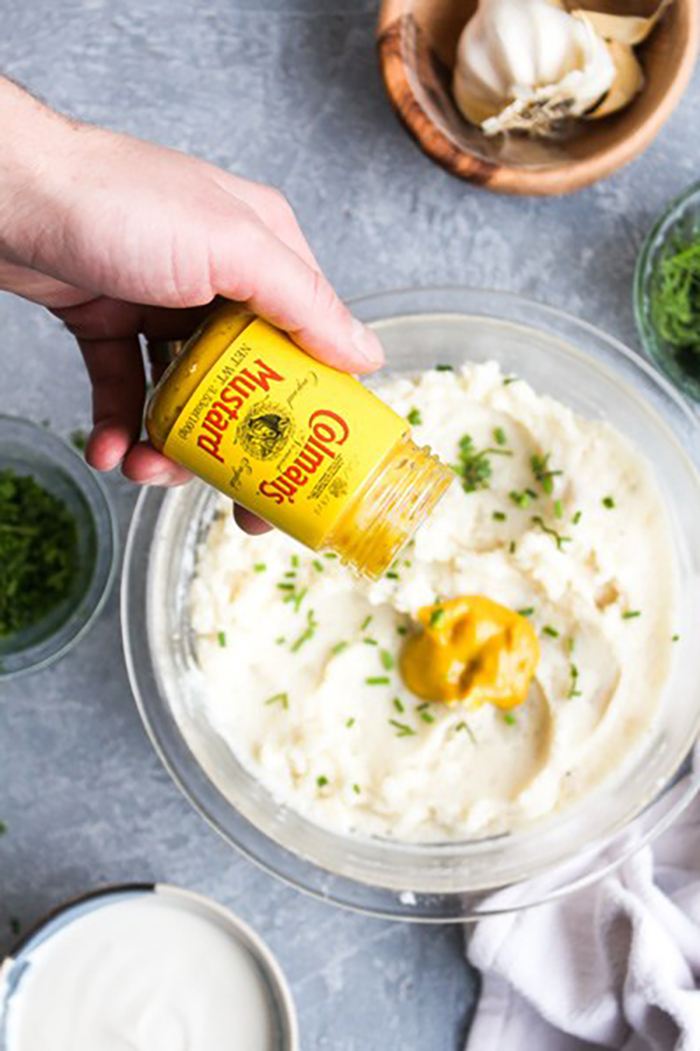 Ingredients
7 medium russet potatoes
1/2 cup unsweetened dairy-free yogurt
1/4 cup + 2 tablespoons dairy-free butter OR oil (divided)
2 cloves garlic (minced)
2 tablespoons minced chives
1 tablespoon minced dill
1 tablespoon Colman's Prepared Mustard
1/4 teaspoon Colman's Mustard Powder
1 teaspoon salt
1/2 teaspoon pepper
Directions
Preheat the oven to 400 degrees. Wrap the potatoes in foil and line them up on a baking sheet. Bake until the potatoes are knife tender, about 45 minutes to 1 hour. Large potatoes may take even longer.
Once the potatoes are baked, let them cool enough so you can comfortably handle them. Once they are cooled, cut them in half lengthwise and carefully scoop out the insides of the potatoes, leaving about 1/4 inch border around the edges and bottom.
Place the scooped out potato into a bowl and add in the yogurt, 1/4 cup of butter, garlic, chives, dill, prepared mustard, salt and pepper. Mash until the potatoes are smooth and everything is well combined.
Spoon the mixture back into the potato skins. For extra full twice baked potatoes, spoon the mixture back into just 6 of the potatoes (12 halves) not 8. Place the potatoes back onto the baking tray.
Add the remaining butter into a bowl and microwave until melted, about 15 seconds. Stir in the mustard powder and brush the mixture on top of the potatoes. Bake for 20 minutes or until the potatoes are warmed through and have a golden crust. Top with extra chives and serve.