Game Day Cheddar Dip
Even if your team loses, this dip makes you a winner.
Cheesy, beery goodness with a deep heat to keep you going all the way through overtime.
Image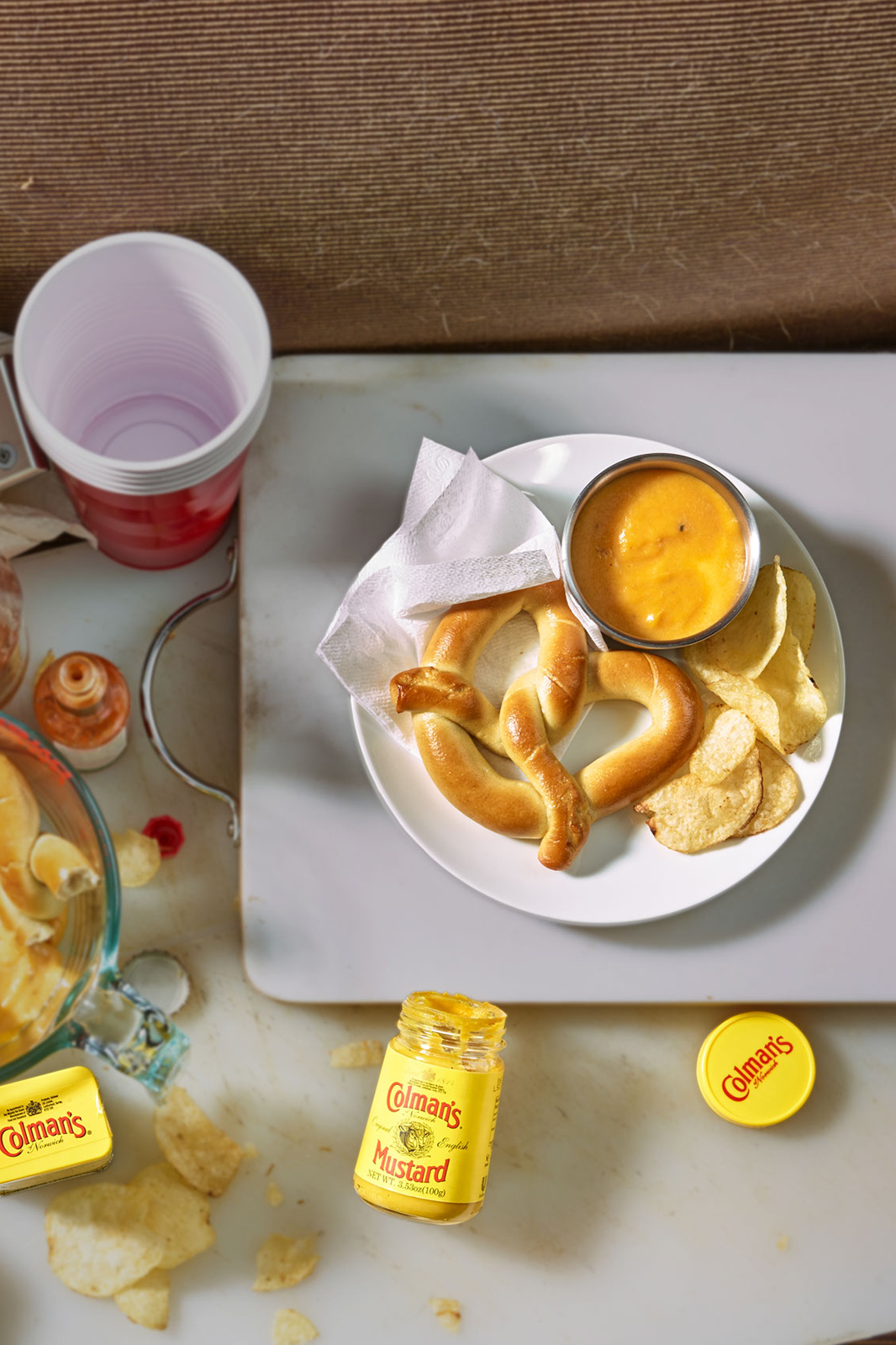 https://www.youtube.com/watch?v=v6X4GsulpAI
Ingredients
2 tsp. Unsalted butter
3 tbsp. all-purpose flour
1/2 cup milk
3/4 cup dark beer
1 tsp. Colman's Dry Mustard Powder
2 tsp. Worcestershire sauce
12 oz. sharp cheddar cheese, grated
salt & pepper to taste
serve with soft pretzels
hot sauce to taste
Directions
In a saucepan over medium heat, melt the butter.
Add the flour and cook, stirring constantly, for 2 minutes.
Take a sip of beer (shhhhh), and then slowly whisk in the milk and beer, increase the heat to medium-high and bring the mixture to a simmer.
Continue drinking said beer.
Add the mustard, Worcestershire and hot sauce and cook, whisking occasionally, until the mixture begins to thicken, 3 to 5 minutes.
If you are brave, add in more mustard to taste.
Working in batches, add the cheese in large handfuls, whisking until sauce reaches an ooey-gooey consistency. Season with salt and pepper.
Serve immediately with soft pretzels, bread or any other vessel to transport this cheesy goodness directly to your mouth.
Drink more beer. (this part is optional, but encouraged)