Cubano Meatballs with Mustard Cream Sauce
Cuban sandwich disguised as a hot stuffed meatball.
All the delicious flavors of a classic Cuban sandwich packed into a bite sized meatball with a smashing mustard cream sauce.
Image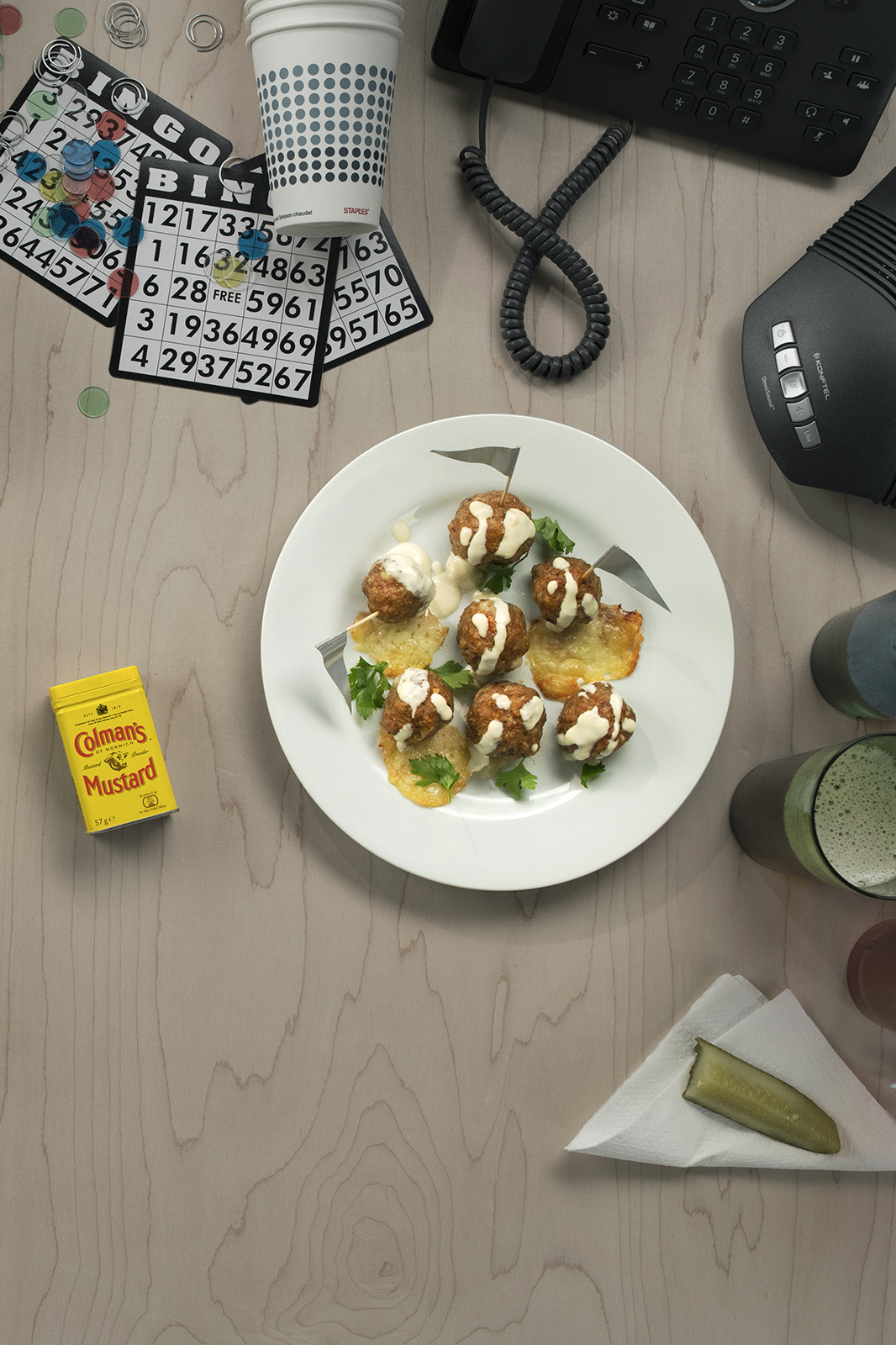 https://youtu.be/JRsBN81ClNc
Ingredients
Meatballs
1 tsp. salt
½ tsp. pepper
2 cloves garlic, minced
1 egg
2 tsp. Colman's Dry Mustard Powder
½ tsp. dry oregano
½ tsp. cumin
½ cup panko breadcrumbs
1 pound ground pork
18 (¾ inch) cubes of Swiss cheese

Mustard Cream Sauce
2 tbsp. butter
2 tbsp. flour
1 cup half and half
½ tsp. salt
1 tbsp. Colman's Dry Mustard Powder
Directions
Pre-heat oven to 400 degrees F.

In a medium mixing bowl, whisk together the salt, pepper, garlic, egg, Colman's Dry Mustard Powder, oregano, cumin and panko. Add the ground pork and mix gently until well incorporated.

Scoop the meatball mixture into a small ball (about 2 tablespoons) and press 1 cube of cheese into the center, sealing the meat tightly around the cheese. Repeat with remaining meatball mixture and cheese, creating 18 meatballs.

Place the stuffed meatballs onto a parchment lined cookie sheet and spray with non-stick cooking spray. Bake for 15 minutes.

While the meatballs are baking, make the sauce. In a small sauce pan melt the butter over low heat.

Whisk in the flour and cook for 2 minutes. Pour in the half and half, salt and Colman's Dry Mustard Powder and allow the sauce to simmer for 3-5 minutes, stirring constantly.

Pour into a small bowl and serve with the meatballs and pickle slices.