Packin' Pomegranate Salad
Prepare yourself because this salad is the last salad you'll ever need.
Filled with antioxidants & vitamins, this salad is quite healthy and it tastes good, too (shhhhh)!
Image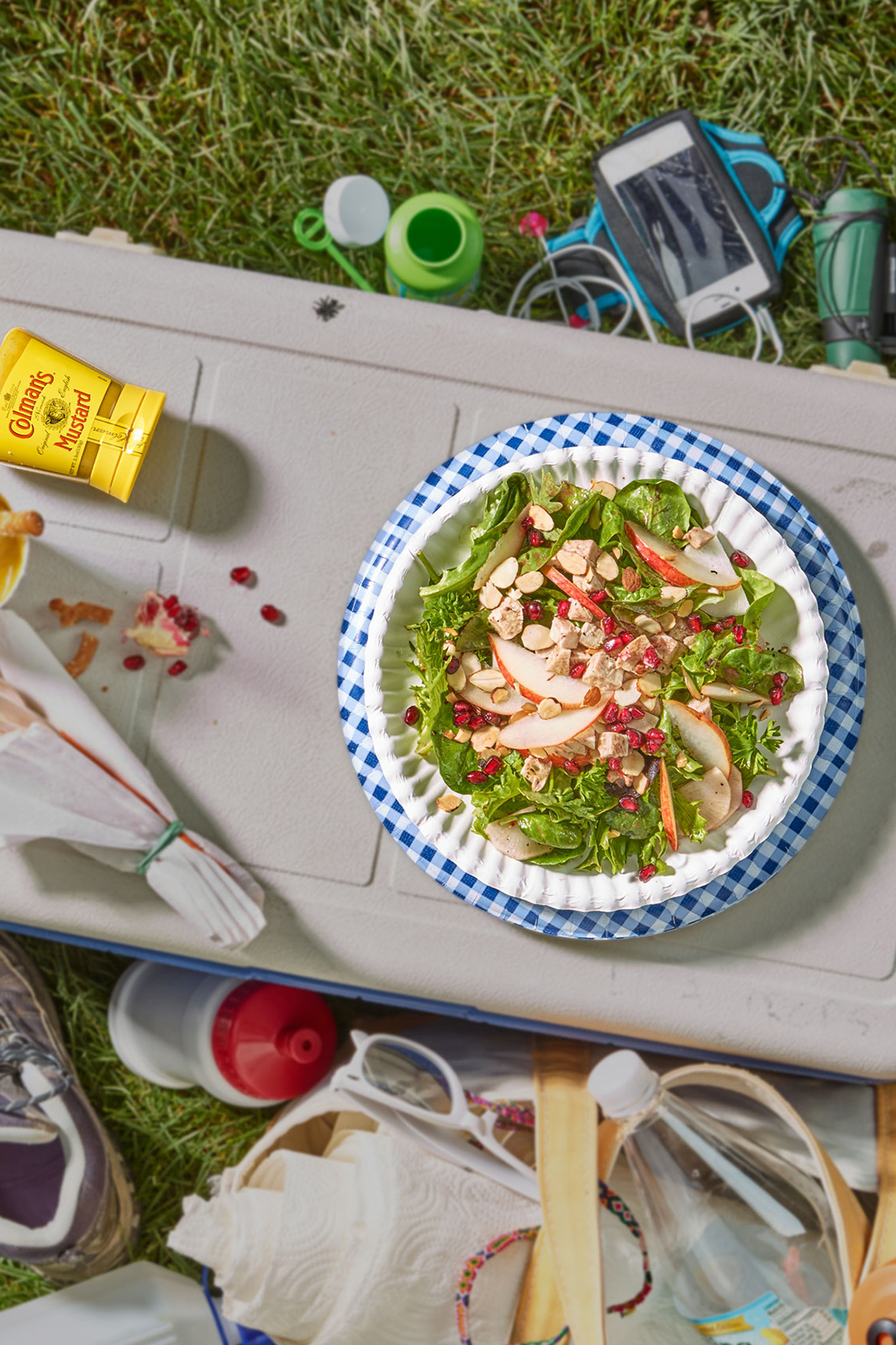 Ingredients
1/2 cup pomegranate juice
1 tsp. Colman's Original Prepared Mustard
2 tbsp. red wine vinegar
2 tbsp. olive oil
1 large shallot, diced
1 cup daikon radish, peeled and sliced
1 tsp. black pepper
8 heaping cups of mixed greens
1 pear, sliced
12 oz. white meat chicken, diced
2 tbsp. sliced almonds, toasted
1/2 pomegranate, arils (seeds!) only
Directions
Place the pomegranate juice in a small saucepan and bring to a simmer, cooking until it has reduced by half.
Remove from heat and allow to cool slightly.
Using an immersion blender or whisk, combine the mustard, juice reduction, and vinegar. Slowly add the oil to emulsify. Sound fancy? Yep, we had to Google it too! This just means to mix the oil and the water-based liquids (lemon, vinegar) until it looks thicker...like salad dressing.
Place the shallots, radish, and greens in a large bowl and toss with the vinaigrette. Sprinkle on the pepper.
Divide the greens among four plates or bowls, top with the pear and chicken, divided evenly.
Garnish with the almonds and pom arils (aka - the seeds).