THE Burger
Why settle for anything less than THE best?
The star of any summer BBQ! Impress your guests with your grill-skills and a little help from Colman's.
Image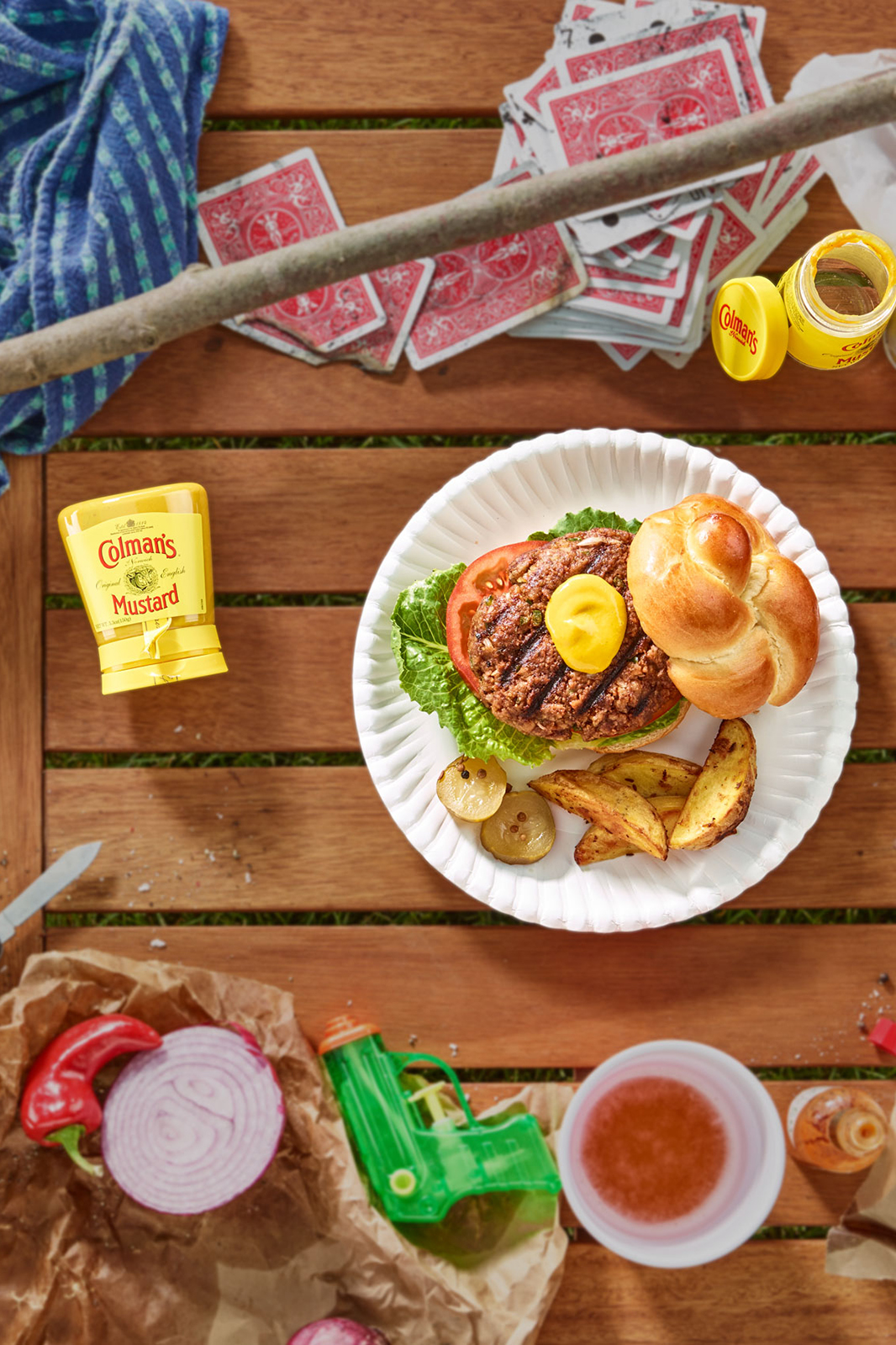 https://www.youtube.com/watch?v=NpTAnd2O_5U
Ingredients
1 lb. Angus beef, ground
1 tbsp. Colman's Original Prepared Mustard
1 green chili, finely chopped
1 large onion, finely chopped
1 clove of garlic, finely chopped
1 tsp. dried oregano
1 cup. breadcrumbs
¾ cup freshly grated Parmesan cheese
1 egg, whisked
salt & pepper to taste
Directions
Sauté the chopped onion until soft.
Mix all remaining ingredients in a large bowl, adding cooked onions.
Shape into what resembles burger patties, place on waxed paper and put in the fridge for 30 minutes.
When chilled, grill patties on barbecue until the internal temperature is at least 150°F.
Serve on fresh crusty bread rolls, or hamburger buns with tomato, pickle and lettuce. Add some Colman's Prepared Mustard to the top as well if you really want to clear your sinuses!
Pair with our Secret Ingredient Fries for a deliciously hot meal.