The Devil is in the Eggs
Deviled Eggs with a little more devil than egg.
A heat so divine even the most devilish guests will approve. Colman's brings extraordinary flavor to this common party app.
Image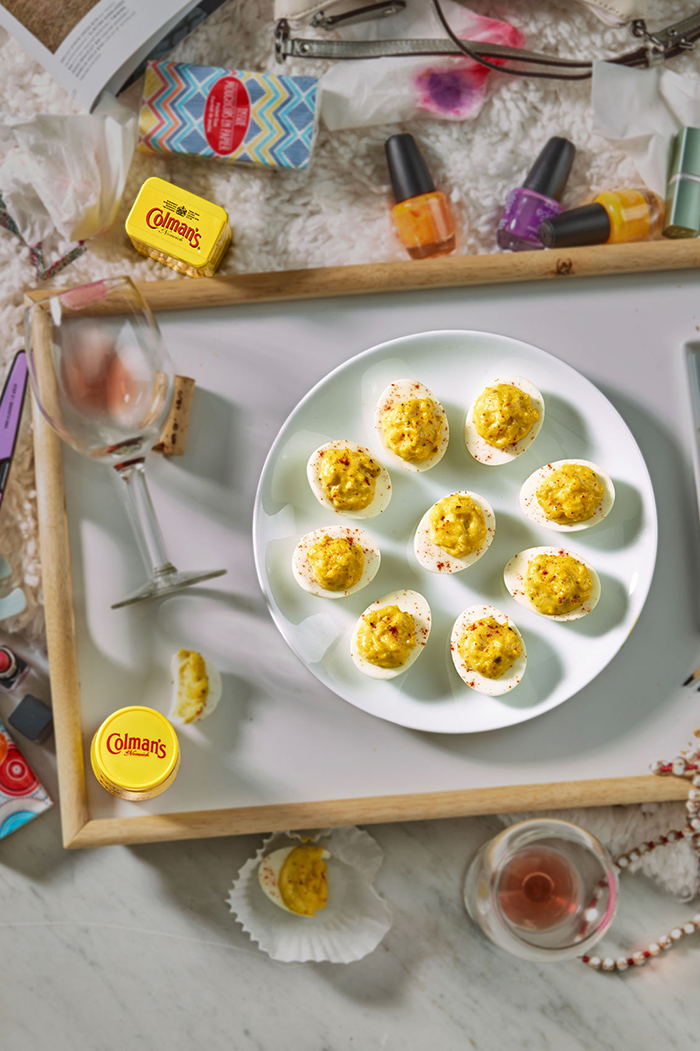 https://www.youtube.com/watch?v=lu2PcXNT1wk
Ingredients
6 large hard-boiled eggs, shelled
1/4 cup mayonnaise
1 tbsp. grated onion
2 tbsp. Colman's Original Prepared Mustard
salt & pepper to taste
Directions
Do your best to cut the eggs lengthwise in half.
Scoop out the yolks and place them in a bowl. Time to put your back into it!
Mash the yolks with a fork and add the mayonnaise, onion and the Colman's Original Prepared Mustard – mix well, make a mess.
Add salt and pepper to taste. Add more mustard IF YOU DARE.
Divide the filling among the egg halves, mounding it slightly.
Make your Mom proud: garnish with dried pepper flakes or paprika powder.
Impressively arrange the eggs on a platter, cover, chill, eat, enjoy!