Secret Ingredient Fries
We would tell you, but then we would have to kill you… 
Not your common French fry, these Secret Ingredient Fries bring just the right amount of "different" to make a typical dinner not so typical. 
Image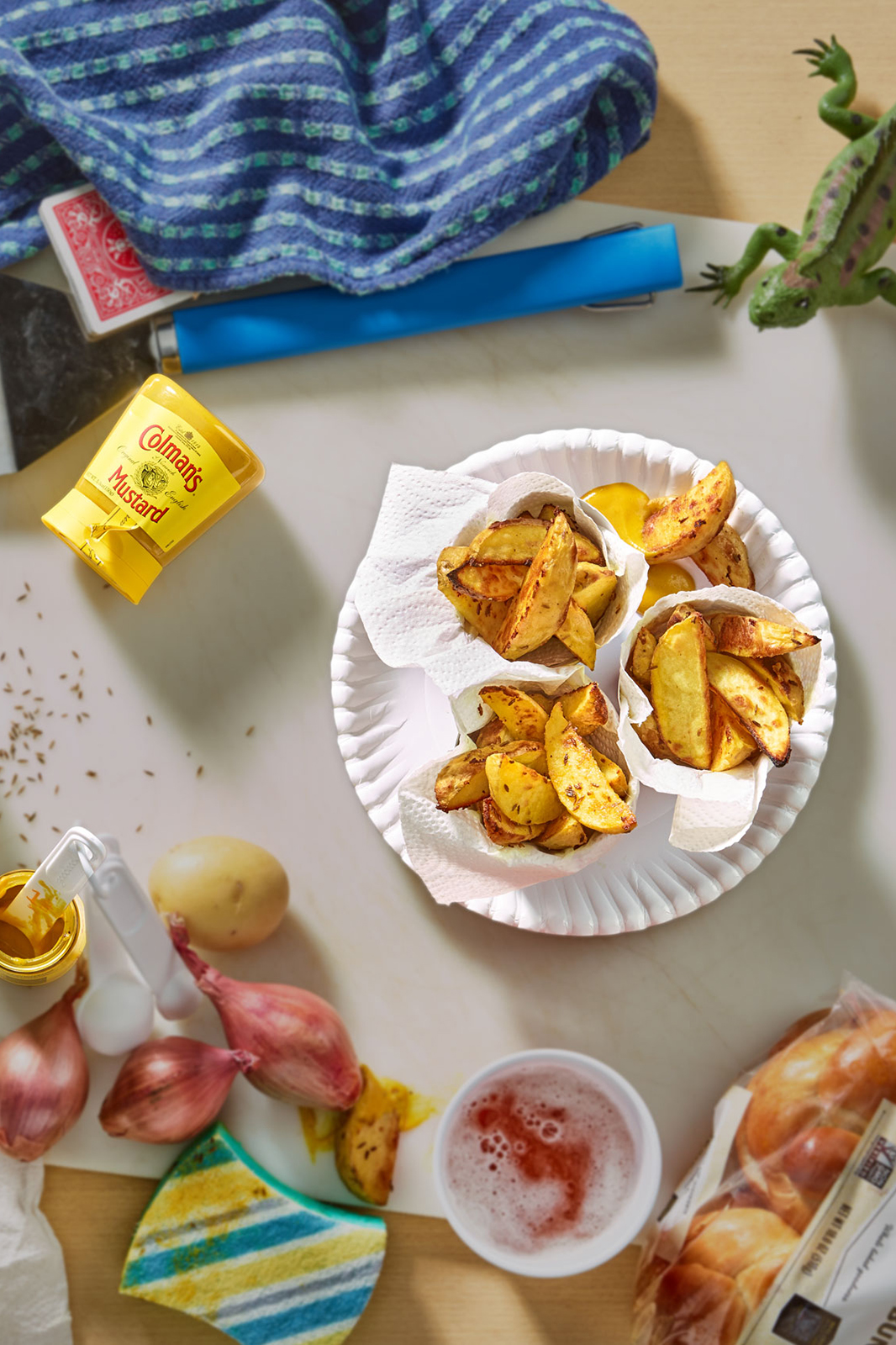 https://www.youtube.com/watch?v=NpTAnd2O_5U
Ingredients
4 medium Yukon Gold potatoes, about 1 ½ pounds
6 shallots, peeled and left whole
3 tbsp. olive oil
2 tbsp. Colman's Original Prepared Mustard
1 tsp. whole cumin seeds
1 tsp. salt
Directions
Preheat the oven to 425°F.
Halve the potatoes and cut each half lengthwise into 4 wedges.
Spray a roasting pan with nonstick spray.
Toss together the potatoes, shallots, oil, Colman's Original Prepared Mustard, cumin, and salt in a large bowl. Get messy with it.
Spread the potato mixture in a single layer into the roasting pan, placing potatoes cut side down. Roast until the bottoms of the potatoes are crisp and golden, 15 – 20 minutes.
Turn the potatoes with a metal spatula and roast until tender and crisp on the other side, 10 – 15 minutes longer. Serve with THE Burger for maximum enjoyment.