Simple Beet Salad with Mustard Vinaigrette
Mediocre salads should be a crime.
Filled with fresh, healthy ingredients and hot, tangy flavor - this Simple Beet Salad helps you power through any lunchtime slump.
Image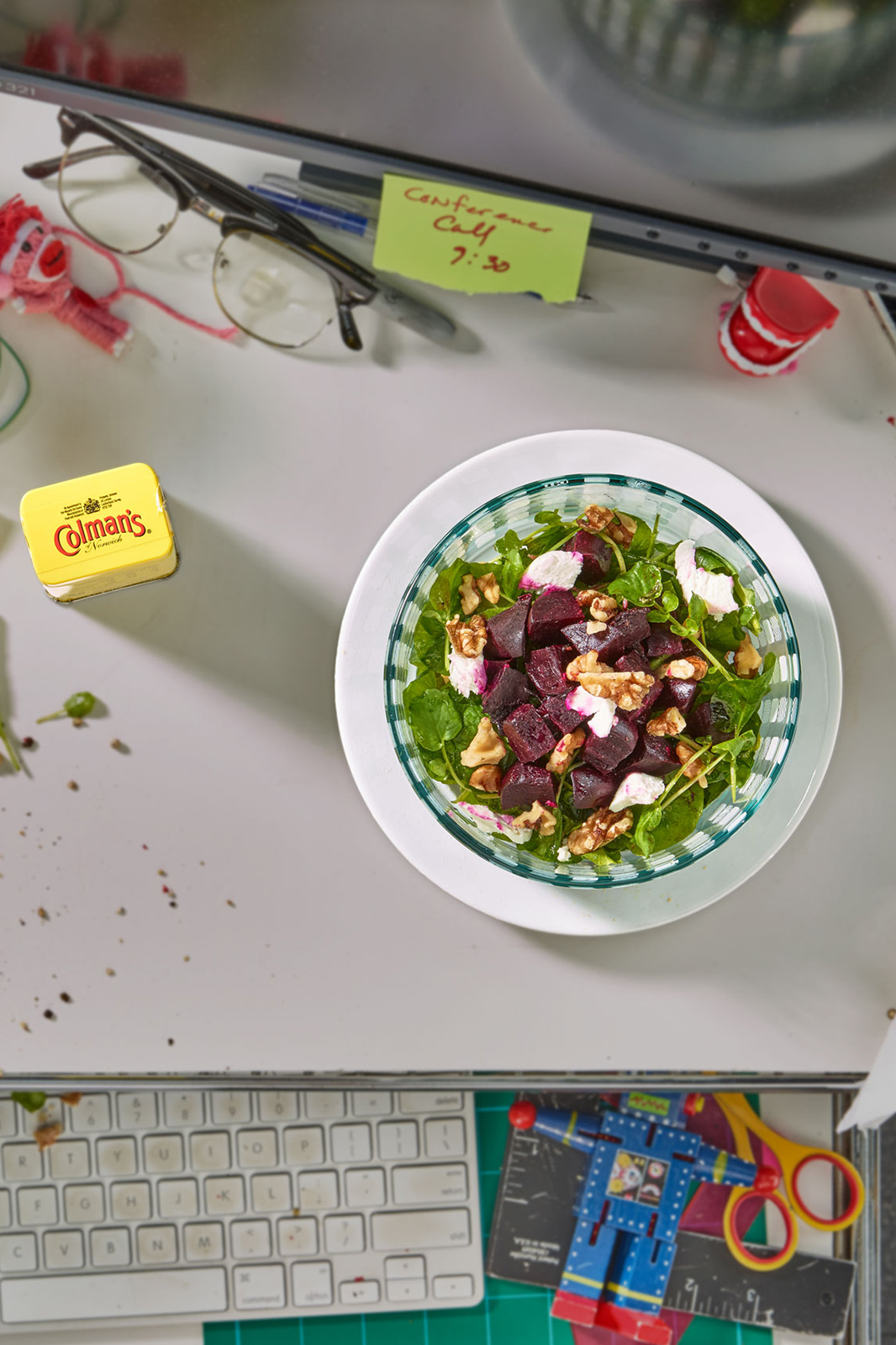 https://www.youtube.com/watch?v=nri8aGFYwIE
Ingredients
3 medium beets
1 tbsp. extra virgin olive oil
10 oz. mixed greens
3 oz. goat cheese
1/2 cup walnuts, coarsely chopped
2 tbsp. honey
1-1/2 tbsp. Colman's Prepared
3 tbsp. Red wine vinegar

1-1/2 tbsp. Shallots, minced

1/2 tsp. Salt

1/4 tsp. Black pepper

6 tbsp. Vegetable oil
Directions
Preheat oven to 425°F.
Wipe or scrub beets as clean as you can then trim stems down to one-inch (leave "tails" on).
Place beets on a large piece of foil; drizzle with olive oil, then wrap foil around them to form a neat packet.
Roast directly on rack in middle of oven until tender, about 1 hour.
Test for doneness by piercing the largest beet with a knife (carefully, now!).
If it enters easily, it's done. Unwrap beets and let sit until cool enough to handle. Use your hands or a paring knife to peel skin, then cut into ½-inch dice.
In a small jar, cup, bowl, bottle – whatever you have, combine honey, mustard, red wine vinegar, oil, shallots, salt and pepper. Shake vigorously to blend. We mean VIGOROUSLY, PEOPLE!
Place the greens in a large bowl, drizzle with about half of the vinaigrette and toss to combine. Add as much of the remaining vinaigrette as desired and toss again. Divide greens onto plates, then sprinkle with beets, walnuts and goat cheese.
Take a picture and 'gram it. Trust us, your friends would like to see a little variety and you've already taken a selfie today.