Hot and Spicy Fried Chicken Sandwich
This classic fried chicken sandwich is hot enough to make you rethink takeout.
Fried, spicy goodness? I'll take two. Skip the fast food joint and make this crispy crowd-pleaser at home - the mustard sauce made with Colman's Mustard takes it to a new level.
Author: @localhaven
Image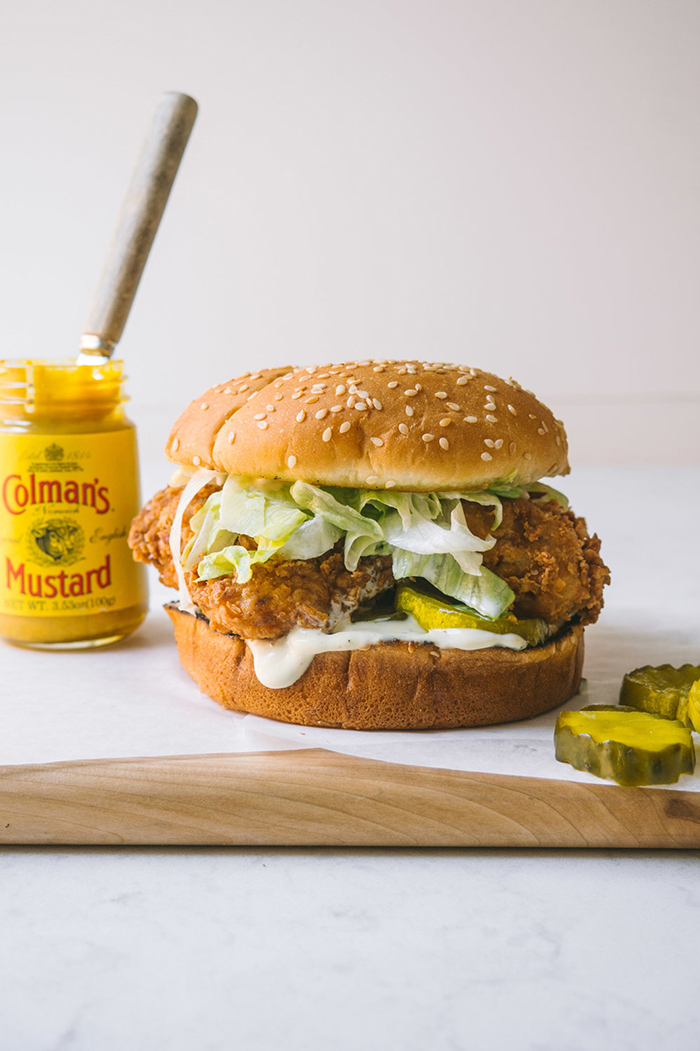 Image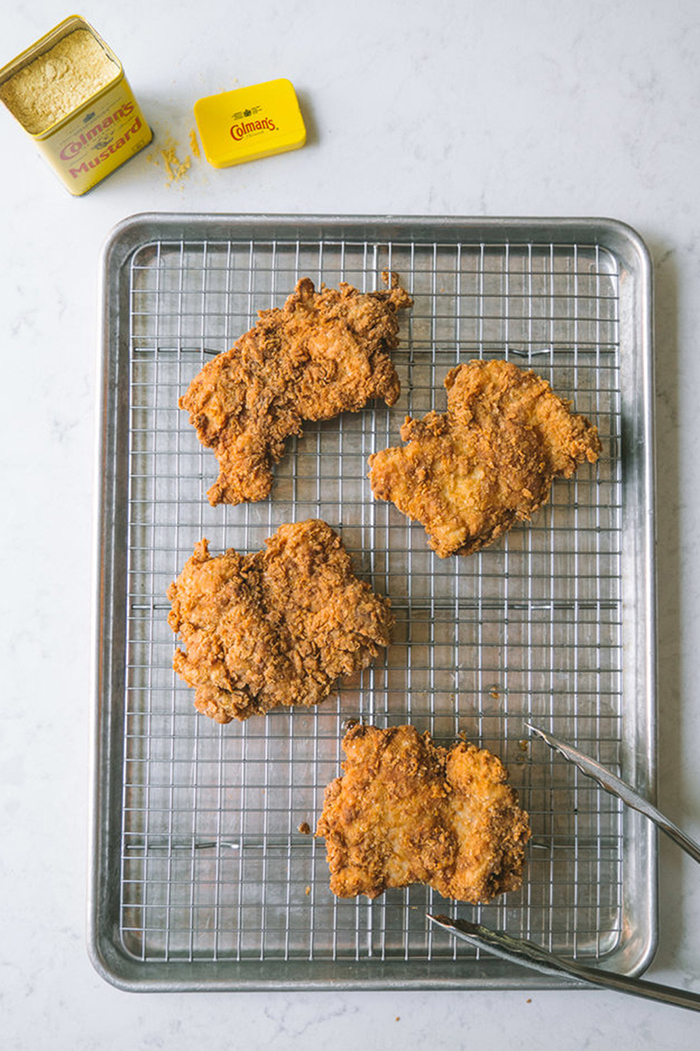 Image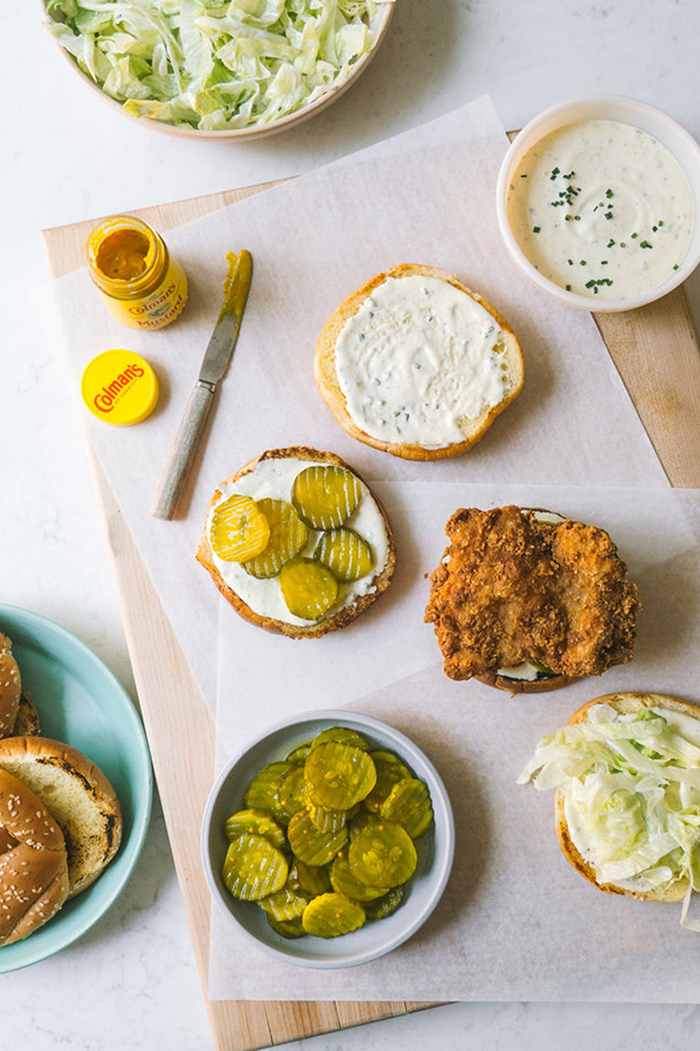 Ingredients
Chicken
1 tablespoon kosher salt
1 teaspoon light brown sugar
1 teaspoon baking powder
4 skinless boneless chicken thighs

Mustard Sauce

1 garlic clove, grated
1 tablespoon fresh lemon juice
1/2 cup mayonnaise
2 tablespoons Colman's prepared mustard
2 tablespoon chopped chives
1/2 teaspoon freshly ground black pepper
Pinch of kosher salt

Chicken Assembly
1 tablespoon butter, melted
1 1/2 cups all-purpose flour
1/3 cup cornstarch
2 tablespoon Colman's dry mustard
1 tablespoon garlic powder
1 tablespoon onion powder
2 tablespoons kosher salt
1 large egg
1 cup buttermilk
2 tablespoons hot sauce
1 tablespoon Colman's prepared mustard
Vegetable Oil (about 8 cups)

Sandwich
4 buns
Bread and Butter Pickles
Iceberg Lettuce, shredded
Directions
Place chicken on a wire rack set into a baking sheet, and pat with paper towels. In a small
bowl, whisk together salt, sugar, and baking powder. Season chicken with salt mixture on all
sides. Place in the refrigerator for 2 hours uncovered.

In a medium bowl, combine garlic, lemon juice, mayonnaise, prepared mustard, chives, and black pepper. Taste and add salt. Place in the refrigerator while prepping chicken.
In a medium bowl whisk together flour, cornstarch, dry mustard, garlic powder, onion
powder and salt. In another medium bowl, whisk together egg, buttermilk, hot sauce and
mustard. Dredge chicken into flour mixture, coating all sides and place back on wire rack. Pour
4 tablespoon of the buttermilk mixture into the flour mixture and mix together to make a paste
like consistency. Dip the chicken into the buttermilk, and then into the now paste like flour
mixture. Really making sure to firmly pat it onto the chicken. Set side onto wire rack, and keep
dipping remaining chicken. Place chicken back into refrigerator to chill uncovered.
Melt butter and brush cut sides of buns. In a large cast iron skillet over medium heat toast
bread until golden brown and set aside. Shred iceberg lettuce and set aside, along with
pickles.

Pour oil into a large heavy pot, bringing up to 350 degrees over medium-high heat. Drop two
chickens into hot oil, rotating every minute or so, until deep golden brown for about 6-8
minutes. Transfer to a wire rack covered in paper towels, and fry the remaining two chickens.

Spread mustard sauce over buns, place fried chicken on top with pickles, lettuce and possibly
more mustard and hot sauce!