Spicy Honey Mustard Snack Mix
Slightly sweet, salty, and spicy - this hits the snack mix trifecta!
Image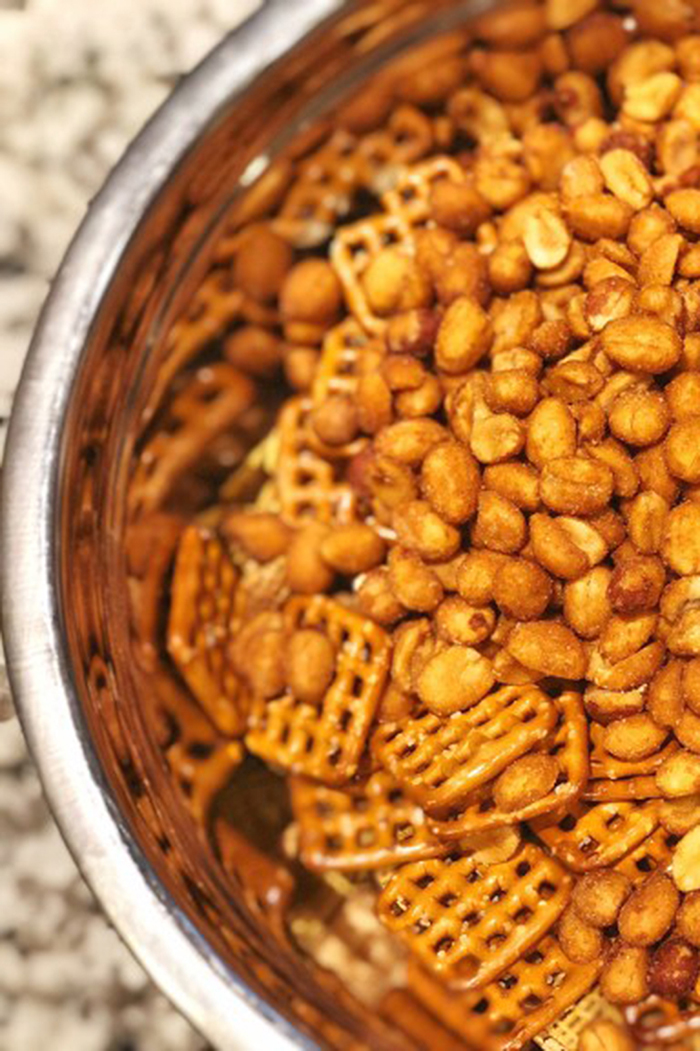 Image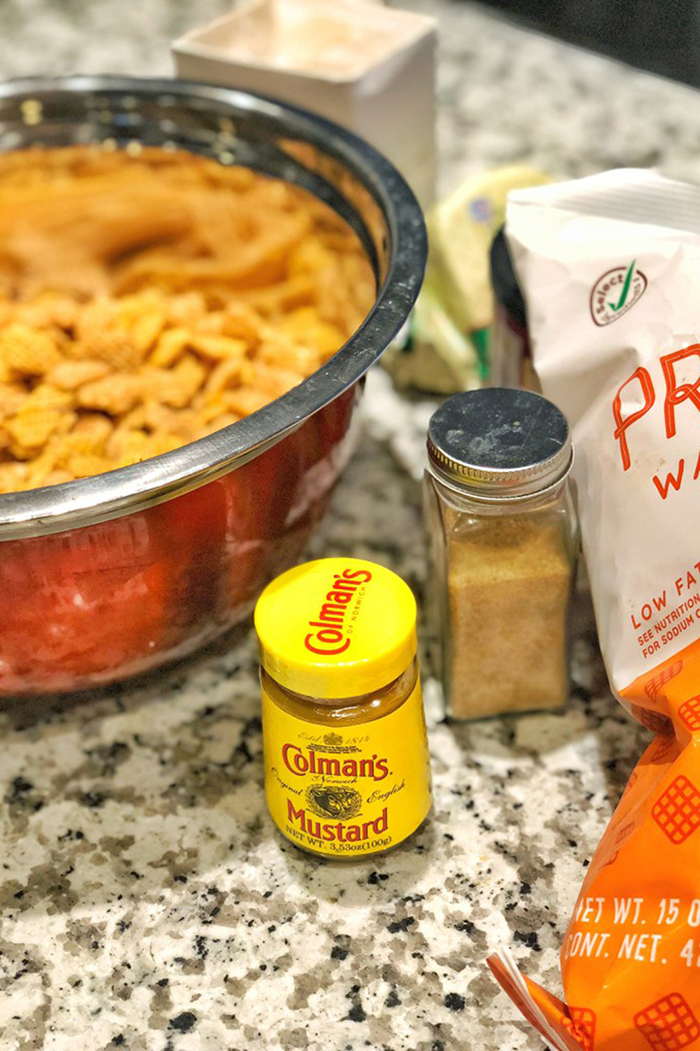 Image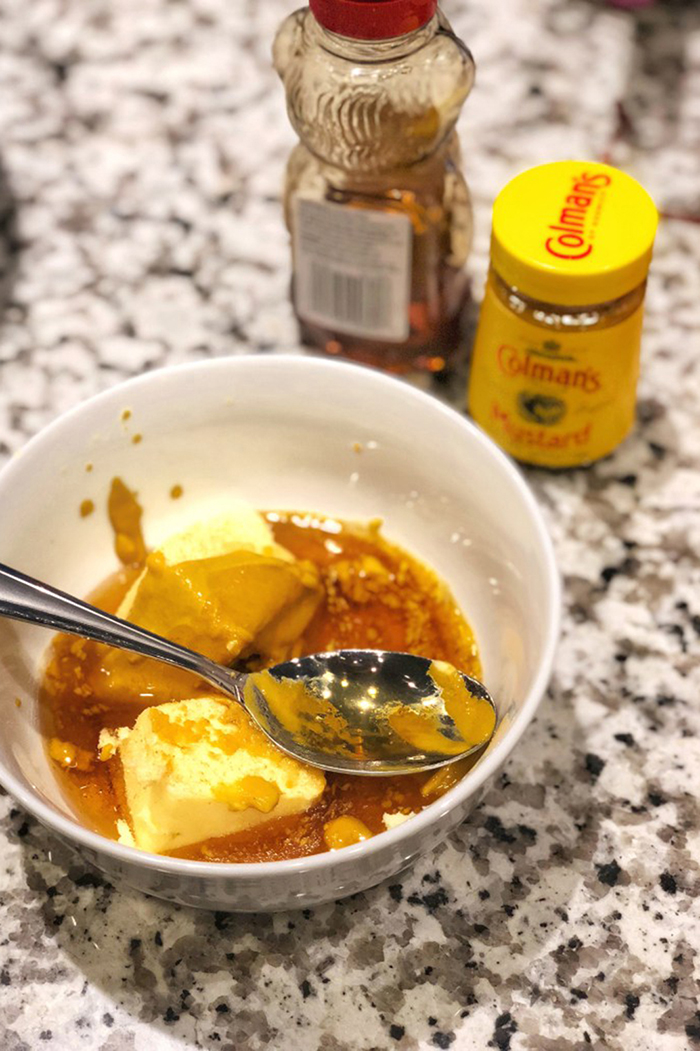 Ingredients
1 cup corn or rice cereal
1 cup pretzels
12 oz honey roasted peanuts
1/4 cup butter
2 tbsp Coleman's Mustard
2 tbsp honey
1 tbsp salt
1/2 tsp onion powder
Directions
Mix together the cereal, pretzels and peanuts in a large bowl.
Put the butter, mustard, honey, salt and onion powder in a bowl.
Melt in the microwave for about 30 seconds or until liquid.
Spread the cereal mixture onto a large tray (or two small ones if it won't fit).
Pour the mustard mixture over the cereal. Make sure to coat everything.
Preheat the oven to 300 degrees. When ready, bake tray in the oven for 20 minutes. Take out and mix it all together again. Then bake for another 20 minutes.
Remove from oven and eat!
It can be eaten warm or leave it to cool, both are delicious! Enjoy!