Curl Up Corn Chowder
Sometimes you just want a cozy day!
Sweet corn, heavenly cream and a little touch of heat to spice things up. This comfort food is perfect for a dreary day.
Image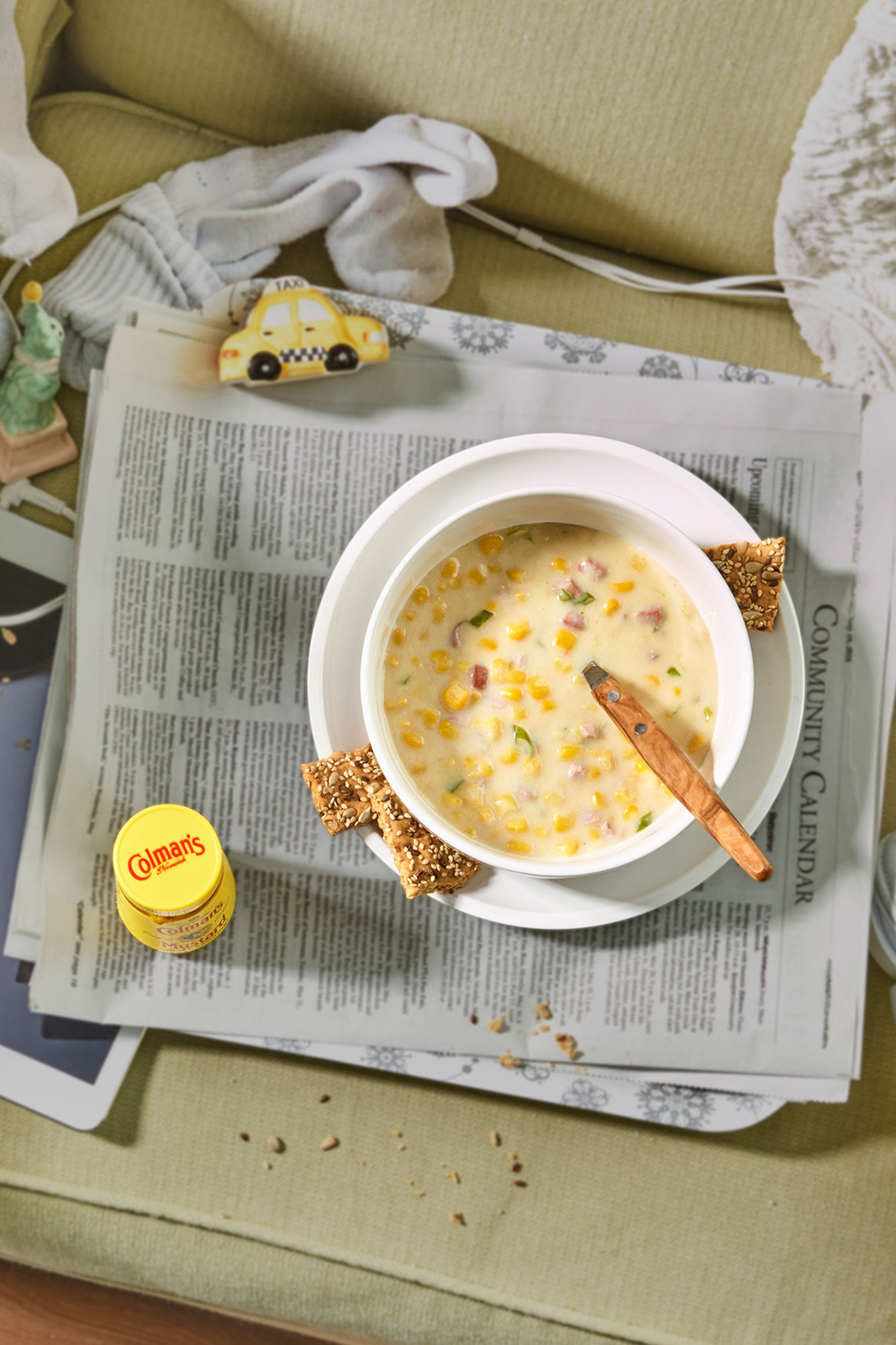 Ingredients
2 tbsp. butter
2 tbsp. flour
2 tsp. Colman's Dry Mustard Powder
2 cups chicken stock
2 cups canned sweet corn (after draining)
1 green onion, finely chopped
2/3 cup heavy cream
salt & pepper to taste
1 small ham steak (cubed)
Directions
Melt the butter over low heat in a medium-size saucepan.
Add the flour and mustard powder, and cook over low heat, stirring constantly, for 1 to 2 minutes.
Gradually stir in the chicken stock (don't worry about lumps), then bring the mixture to a boil over medium heat, stirring continuously until it thickens.
Add the corn and ham.
Cover and cook for 5 to 8 minutes, stirring frequently.
Add the green onion and heavy cream, and continue cooking only until the mixture is thoroughly warmed (but don't let it boil).
Serve immediately, preferably with a Snuggie and a Netflix marathon.