Brown Sugar Mustard Glazed Ham
This Spiral Ham is sure to be a crowd-pleaser with a little bit of sugar and a whole lot of spice!
This brown sugar mustard glaze will help kick your ham up a notch… or two! It's sure to be a family favorite for any holiday get-together. Anyone else feeling ham-gry?
By: Being Summer Short
Image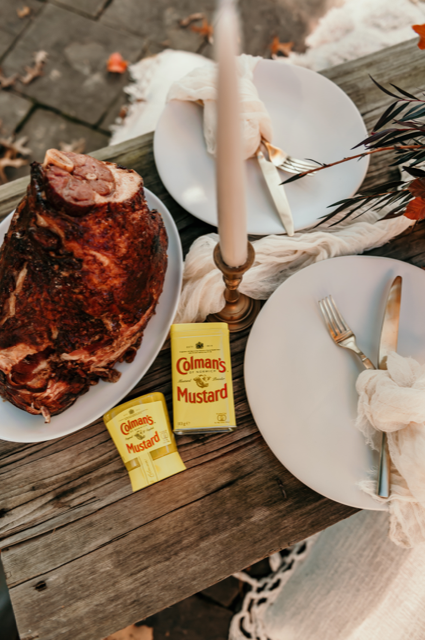 Image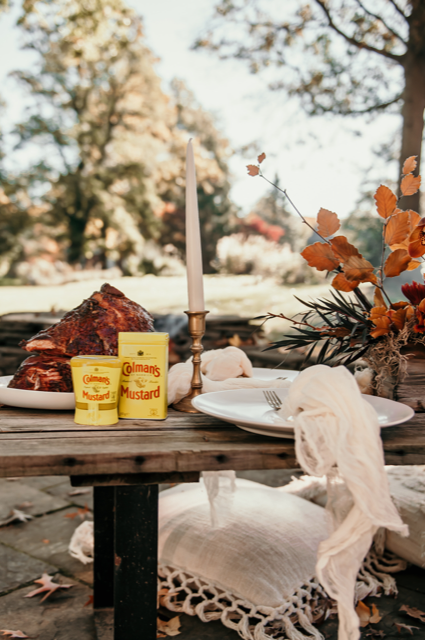 Ingredients
1 spiral cut ham
2 tablespoons Colman's Dry Mustard
¼ pineapple juice
½ cup pineapple juice
½ cup brown sugar
2 tablespoons Colman's Prepared Mustard
2 teaspoons cornstarch
Directions
Preheat oven to 325°F
Combine Colman's Dried Mustard and pineapple juice, brush over ham.
Place the ham flat side down in a roasting pan with the plastic disk removed and cover tightly with foil.
Roast for 12-15 minutes per pound.
While waiting for ham to cook, combine glaze ingredients and bring to a boil. Then turn the heat down and simmer for 2-3 minutes.
Remove the ham from the oven 15 minutes before it's done and brush with glaze.
Return to the oven until the glaze is caramelized and cooked through.
Let ham rest 15 minutes, carve, and serve.
Add some Colman's Prepared Mustard for a little extra heat and enjoy!